ADAIR ATHLETICS Monday 1/30 🏀MS Chouteau Home 5:00 6th boys 7th girls 7th boys 8th girls Tuesday 1/31 🏀HS Chouteau Home 6:00 Wednesday 2/1—Thursday 2/2—Saturday 2/4 🏀MS Adair 7th & 8th Grade Tournament Friday 2/3 🏀HS Inola Home 6:00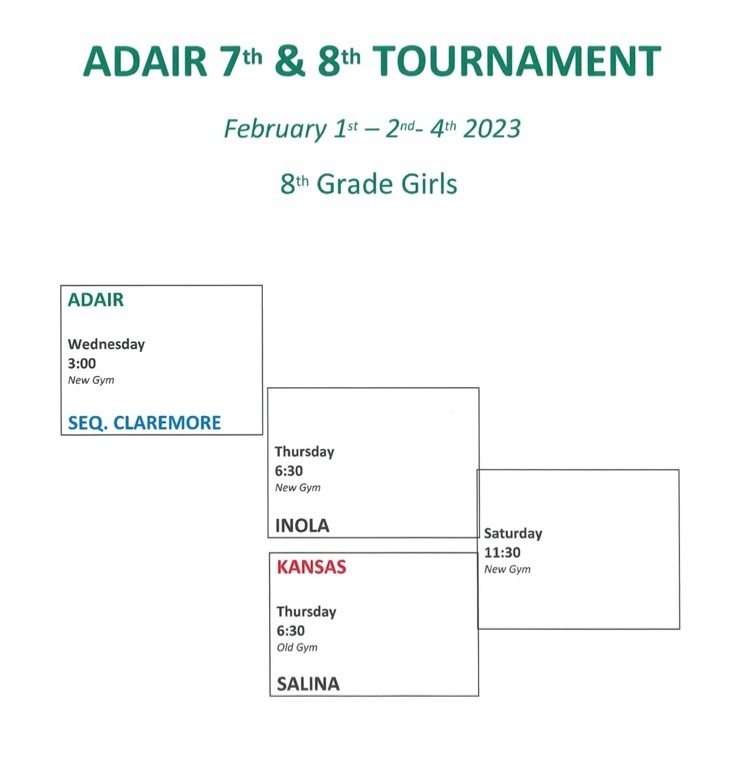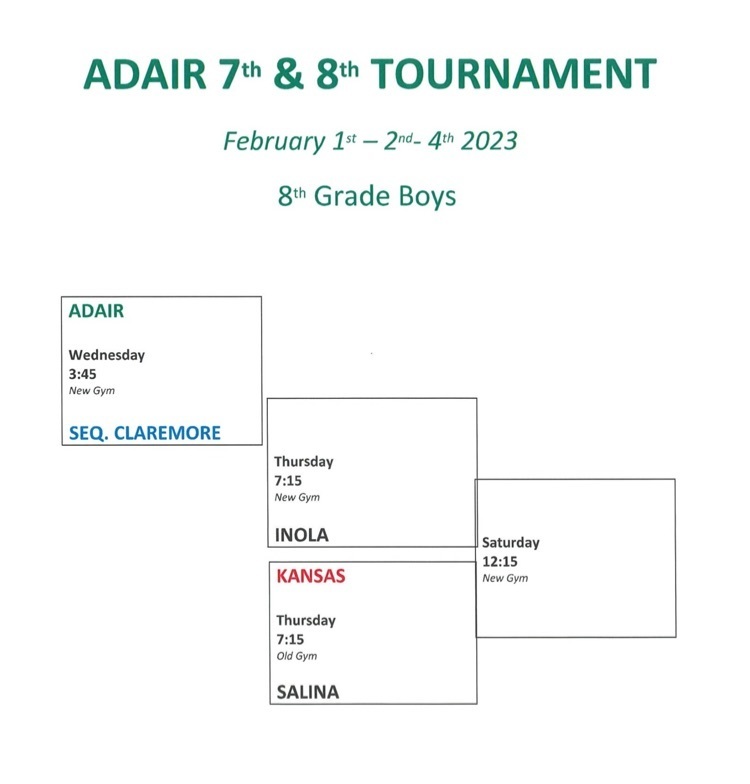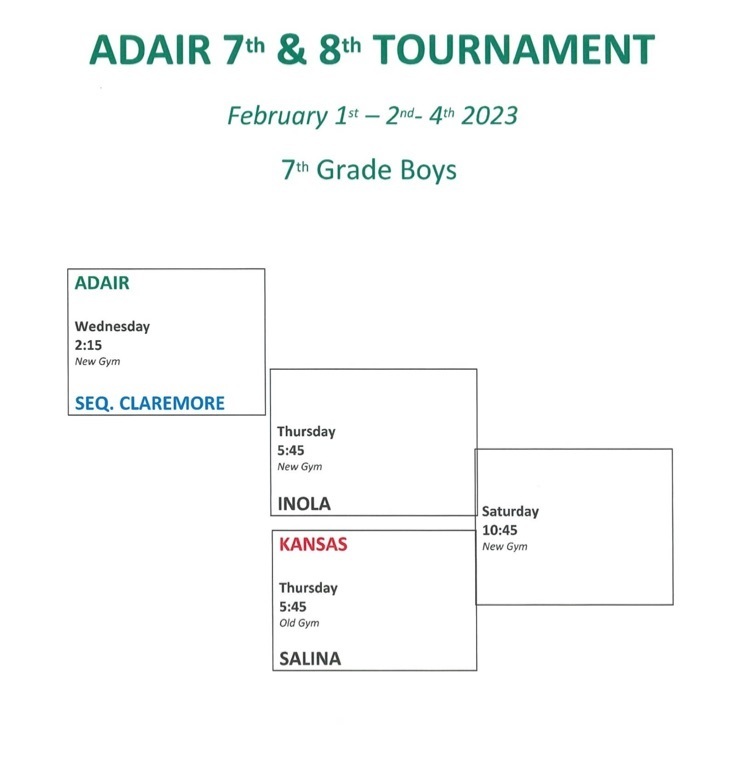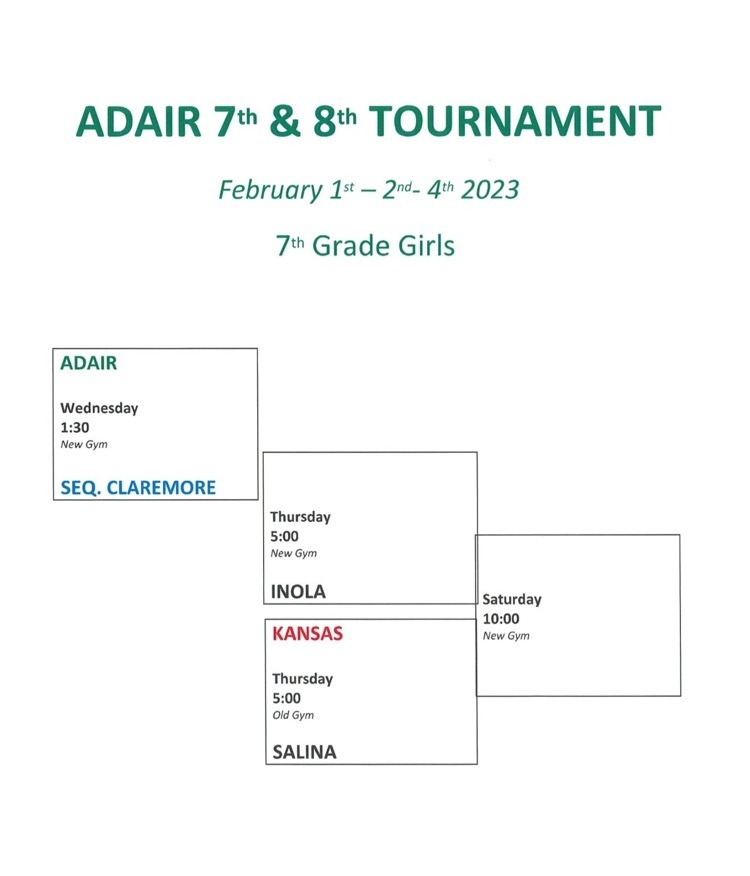 Adair Athletics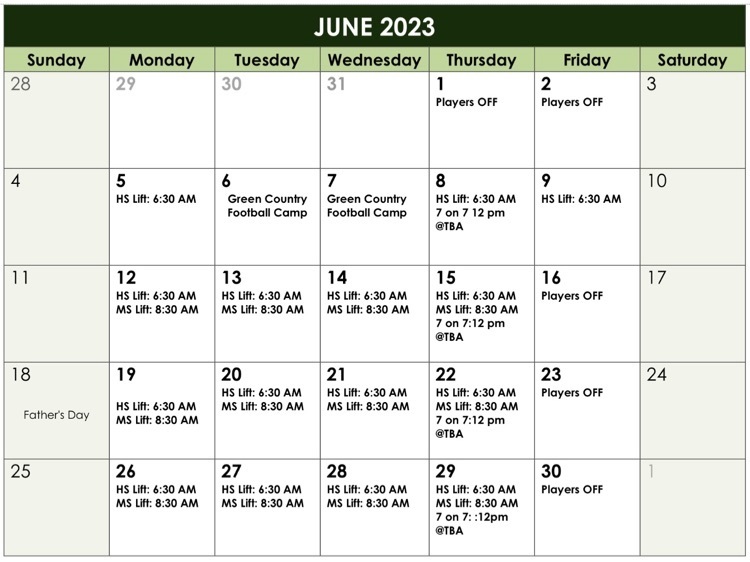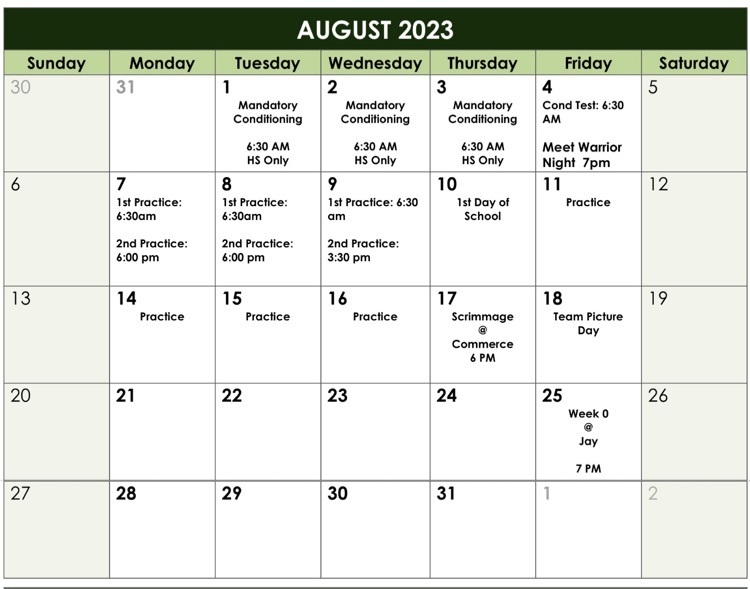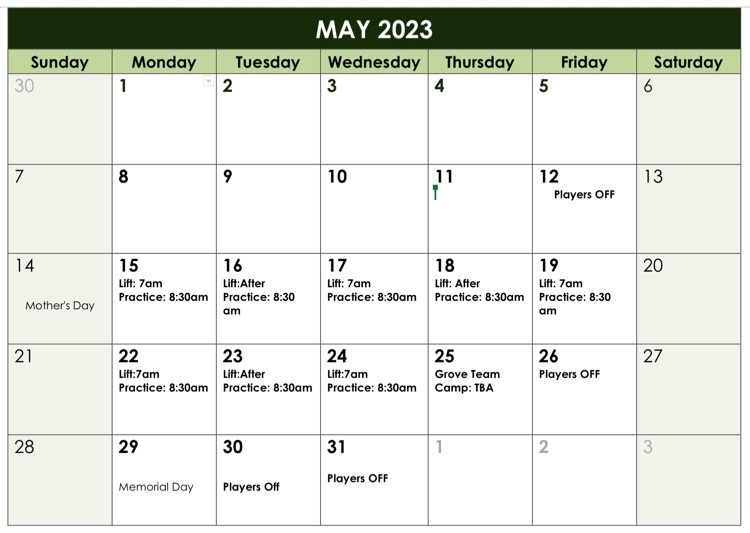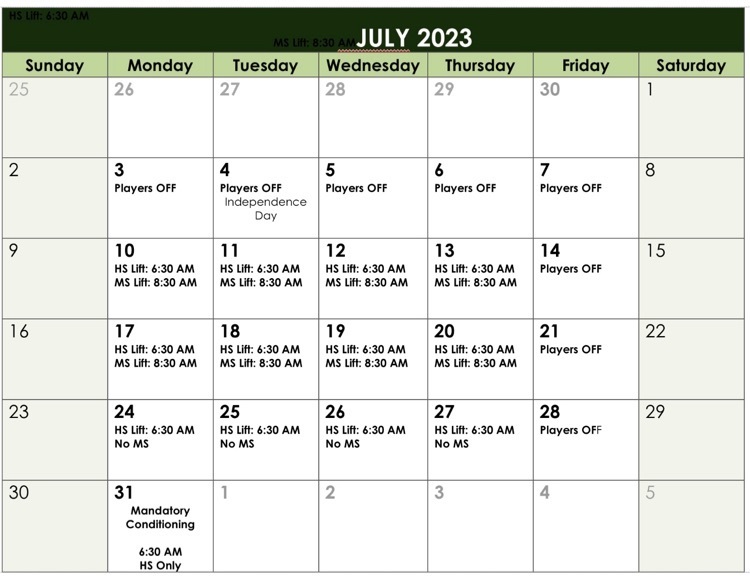 Adair Athletics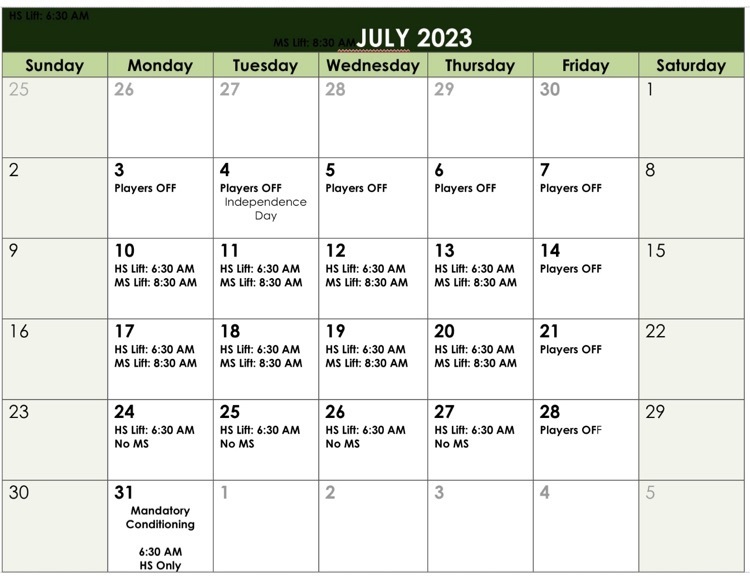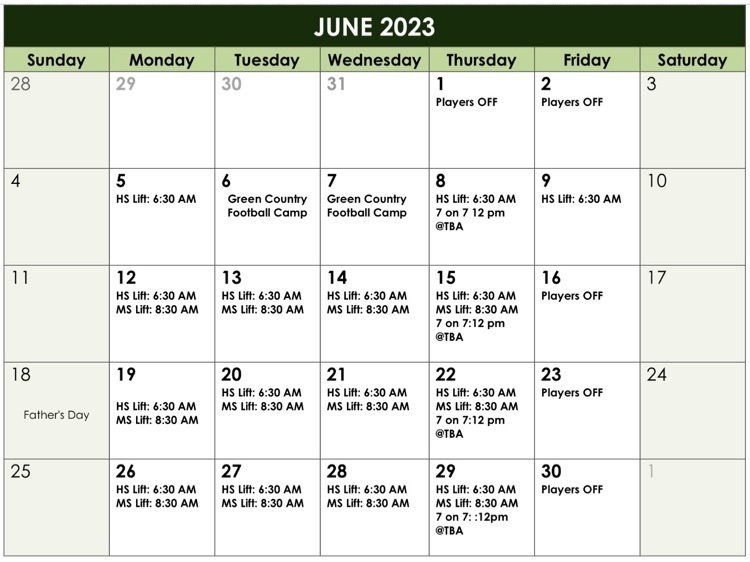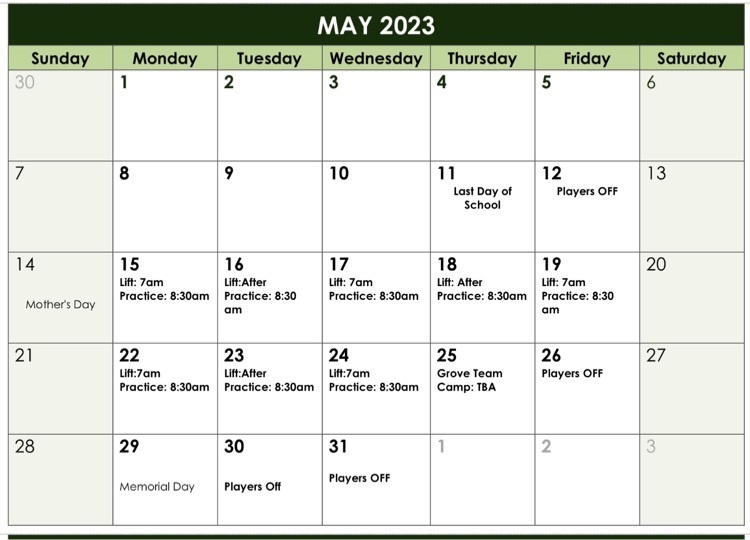 Adair FFA & Mr. Mike Klumpp from ATV Ride Safe talked with our 3rd, 4th, and 5th graders about ATV safety. Always wear a helmet!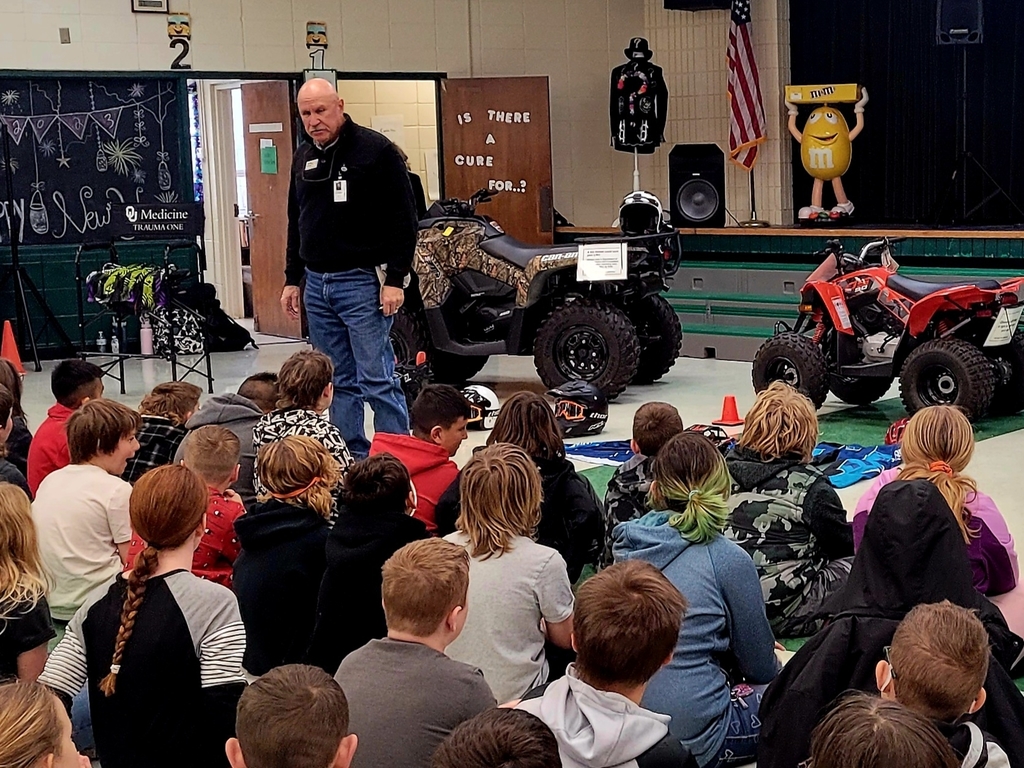 💚Thank You School Board Members💚 APS school board members are community members who demonstrate extraordinary dedication to our public school. January marks School Board Recognition Month and is the perfect time we thank our school board members for their dedication and commitment to our school. Adair Board members includes President Stephanie Jackson, Vice-President Mike Back, Clerk Breanna Grubbs, Deputy Clerk Russ Langley, Member Sarah Boyles. "Recognizing the efforts of our school board is vitally important because of all the hard work board members put in to making our district a success. Celebrate School Board Recognition Month with us by thanking our school board members!" Adair Superintendent Mark Lippe said.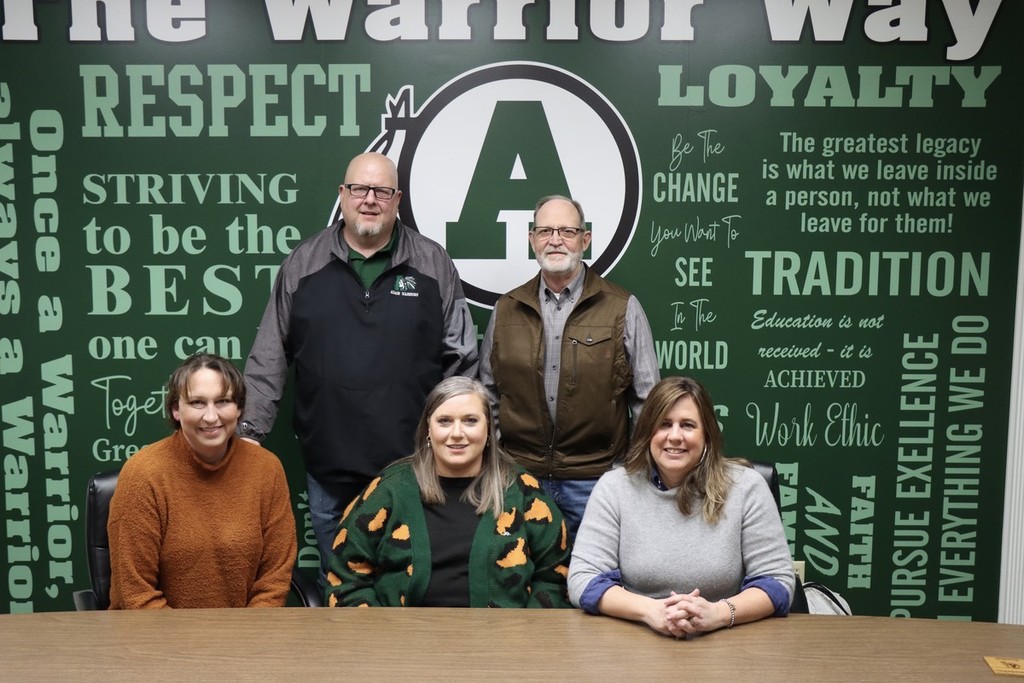 ADAIR ATHLETICS Monday 1/23 🏀MS Ketchum Away 5:00 6th girls 6th boys 8th girls 8th boys Tuesday 1/24 🏀HS Inola Away 6:00 Thursday 1/26 🏀MS Salina Home 4:30 Boys - old gym 7th 8th JV Girls - new gym 6th 7th 8th JV Friday 1/27 🏀HS Salina Home 6:00

ADAIR MS BASKETBALL AT INOLA WEDNESDAY JANUARY 18 BOYS PRACTICE GYM JV- 12:30 7th 8th GIRLS MAIN GYM JV - 12:30 7th 8th

HS Basketball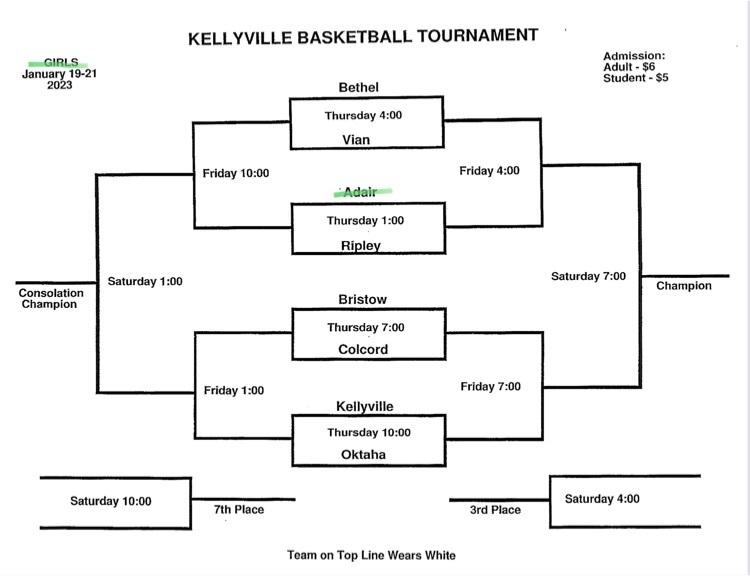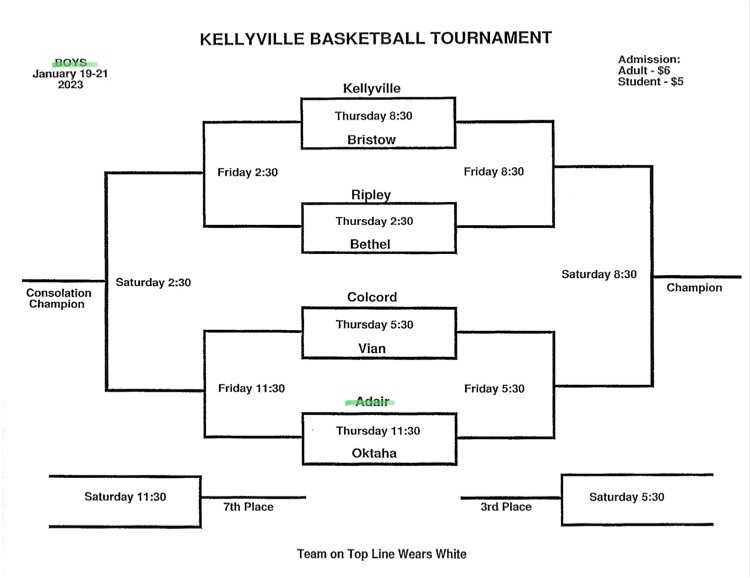 Mr. Teel & the 3rd, 4th, & 5th graders- getting ready for the Christmas Program. See you Thursday evening @ 6:30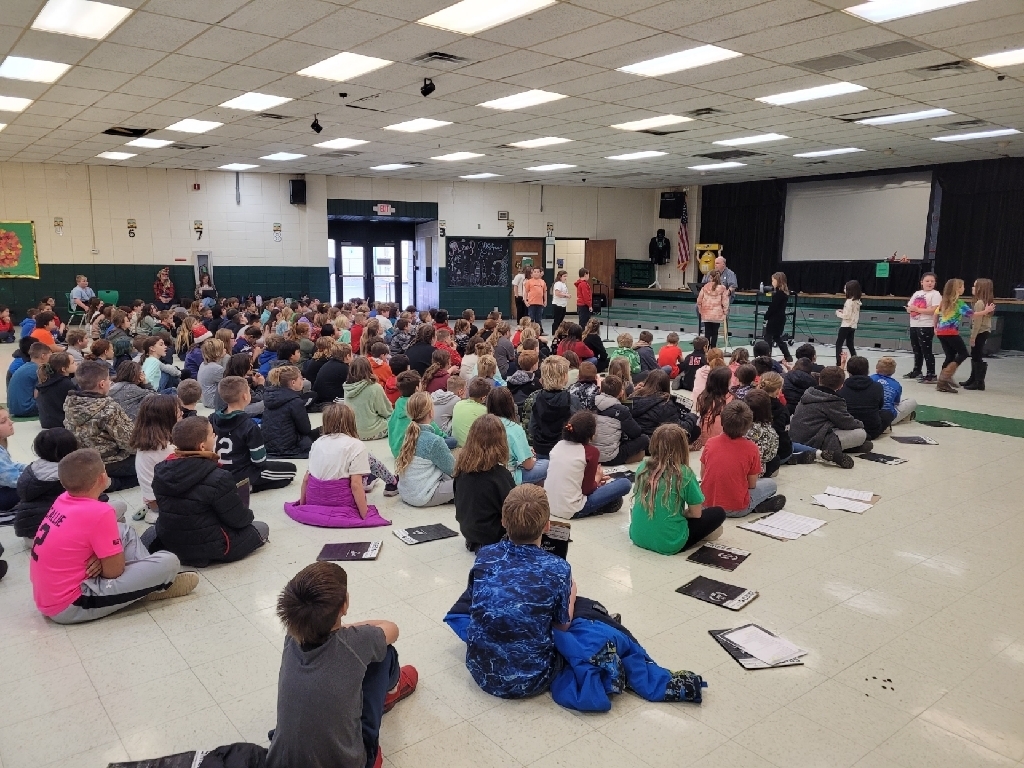 LG Tourney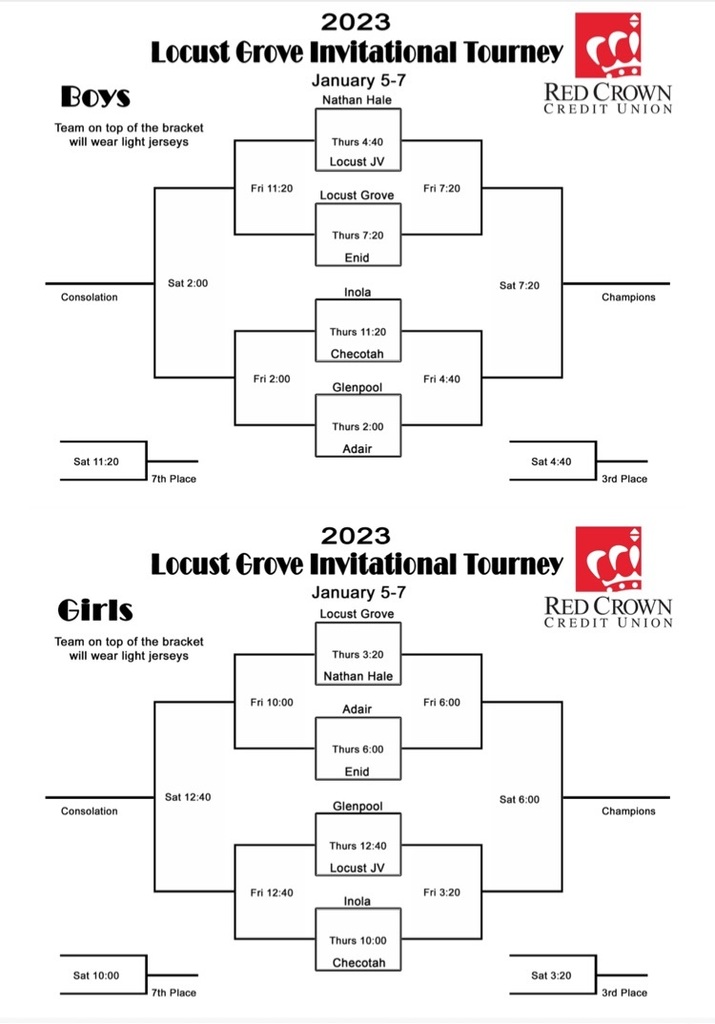 Missing a Yearbook? Past Editions Available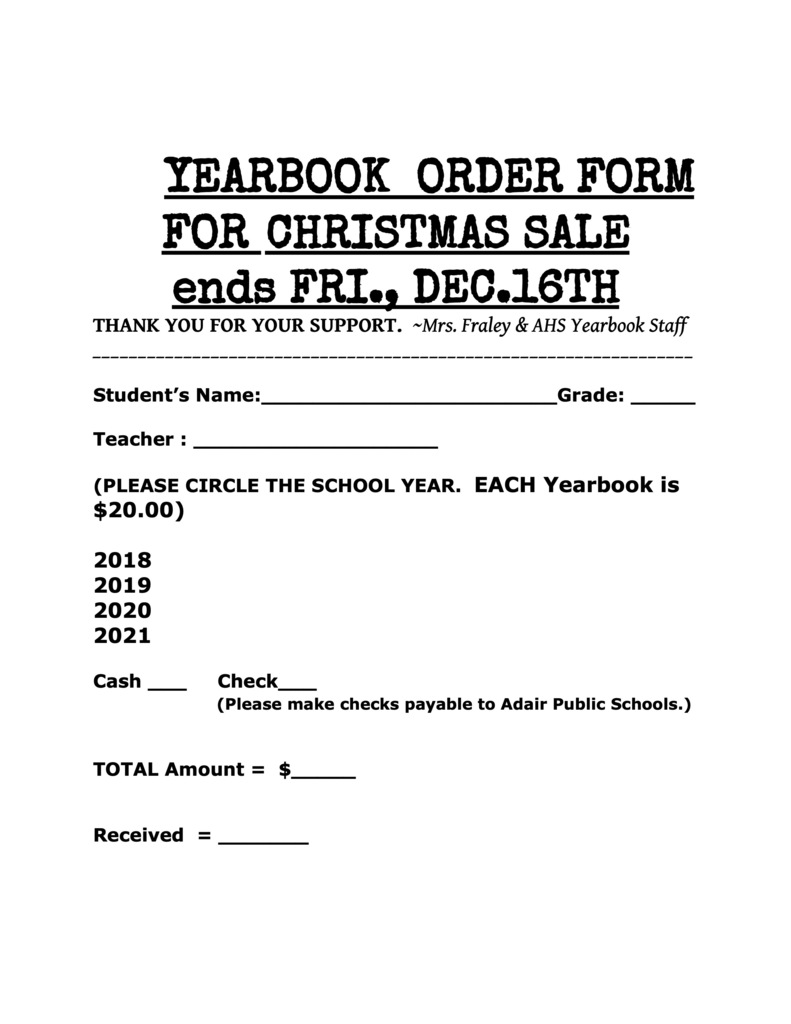 30th Annual Adair High School Basketball Tournament Brackets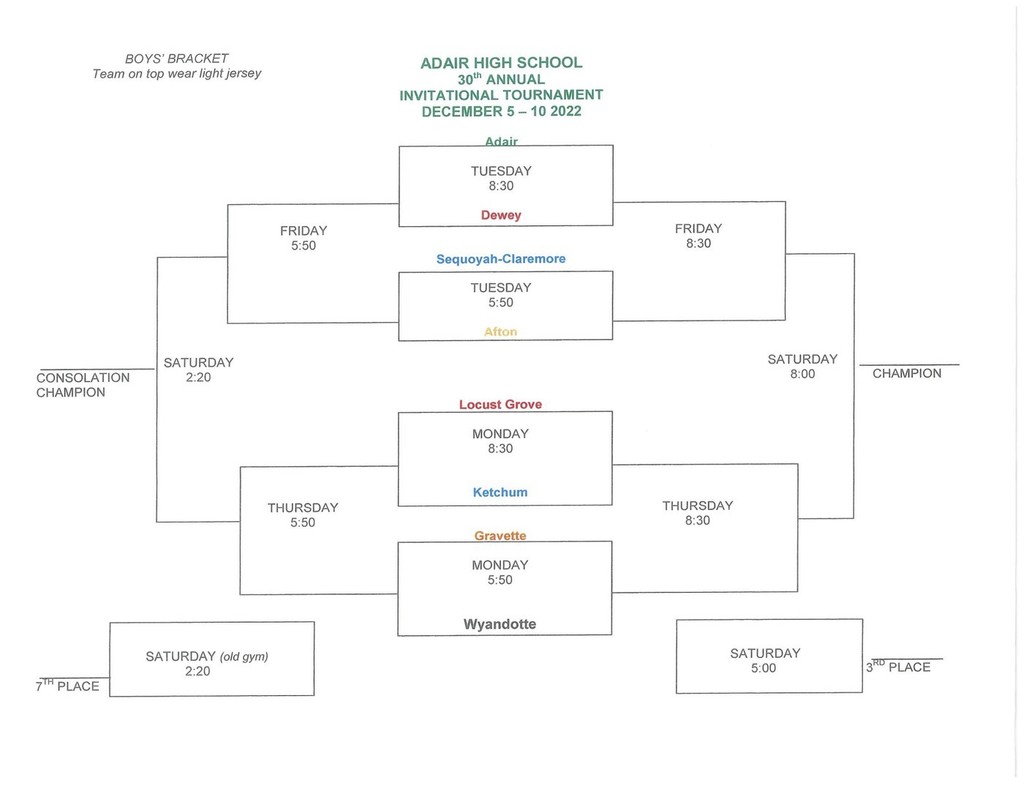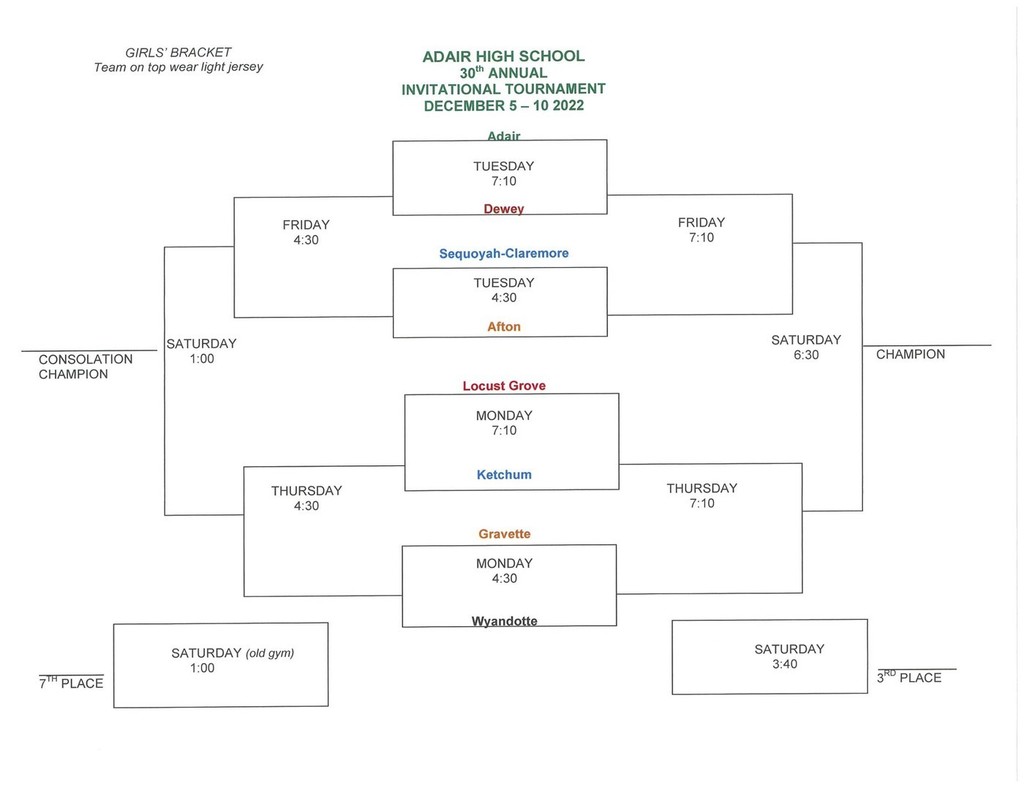 Adair FCCLA members competed at District Competitive events on November 8th. Madelyn Russell—1st place Professional Presentation topic Mental Health Riley Johnson-1st place New Member Facts Shelby Blake-2nd place Creed Speaking They all advance to Regionals in February. Our 3 State and District officers attended National Fall Conference in Columbus, Ohio November 11th-13th: Camryn Maddoux represented the Oklahoma State Executive Council. Chloe Birkenfeld placed 1st in nation in the FCCLA Knowledge competition. Adyson Sandusky placed 2nd in nation in the Hospitality and Tourism competition.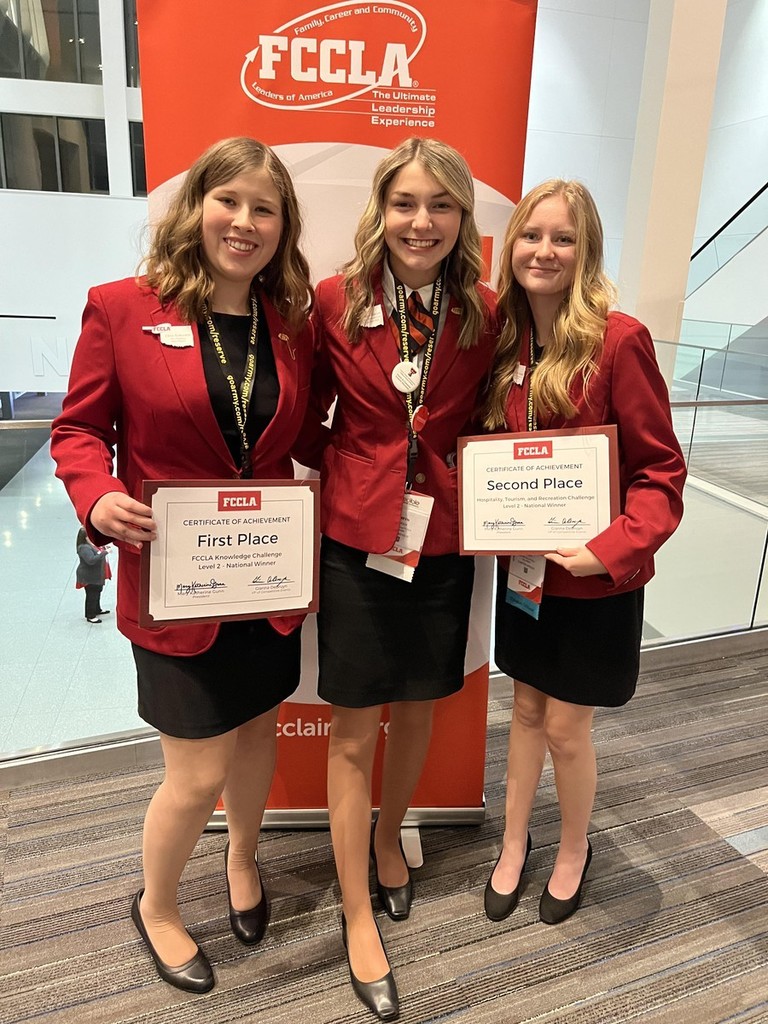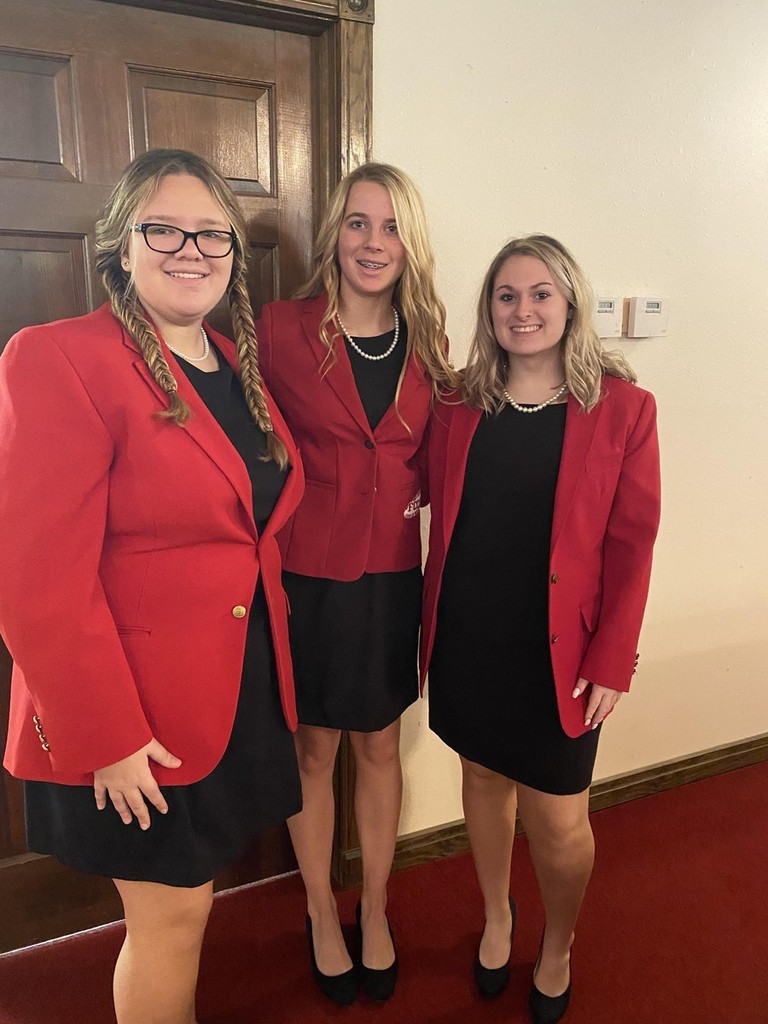 Don't forget this Thursday we are having our Thanksgiving lunch!!!!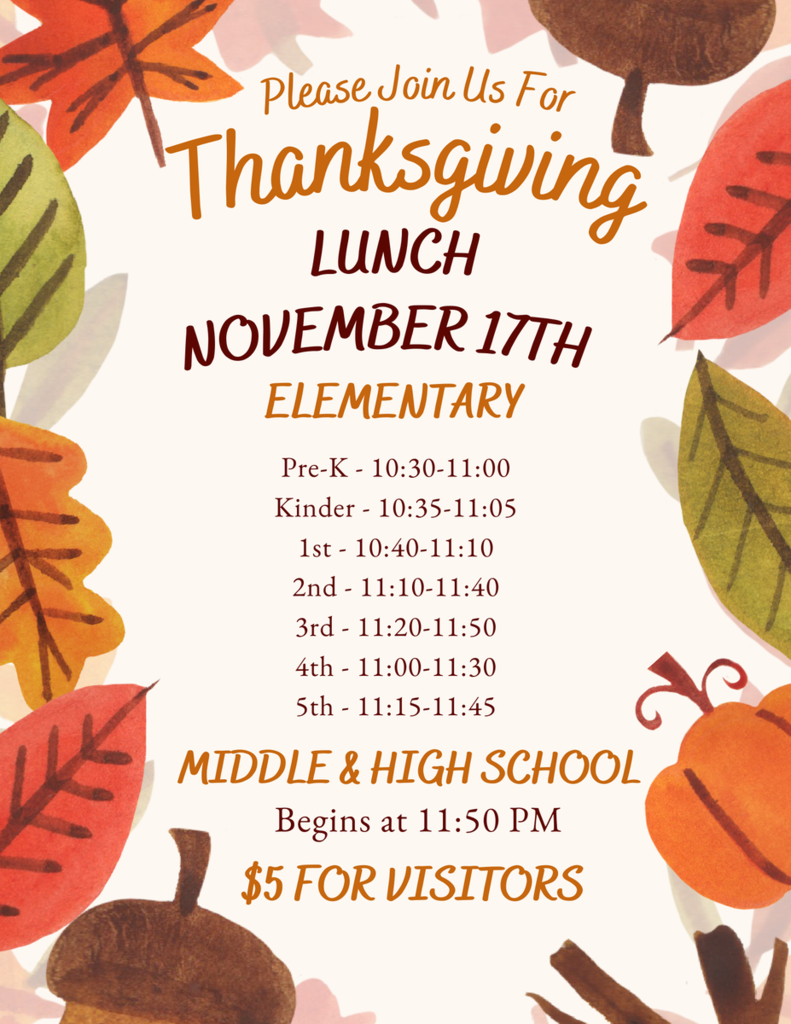 Excellent job to (pictured top row, left to right) Kason Perkins Mrs. Johnson 1st grade, Presley Nichols Mrs. Johnson 1st grade, KK Ramsey Mrs. Buell 3rd grade, (bottom row left to right) Gabriel Ratliff Mrs. Long 3rd grade and Deacon Lawrence Mrs. Green 2nd grade. They were last week's Question of the Day Winners!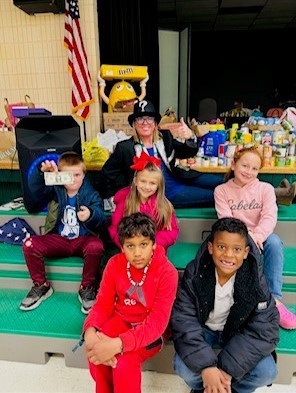 APS held our annual Veterans Breakfast on November 11th. This year we had a record turnout with 98 Veterans attending! The 4th grade and Mr. Teel put on an outstanding program after breakfast. Thank you for all who served protecting our freedoms!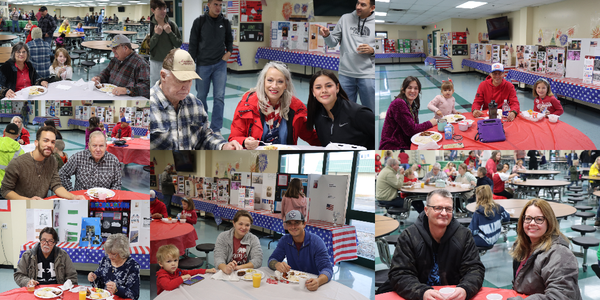 AHS basketball schedule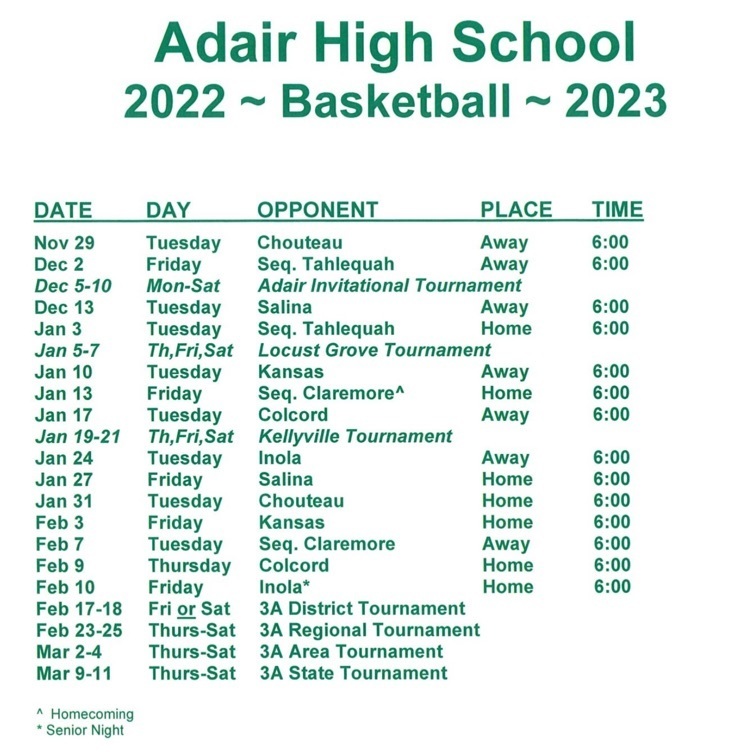 Elementary food drive brought in over 6000 items! Quote of the day from a 2nd grader 'we will be able to help a lot of people in our community'. Thank you Adair community for helping our community!

7th boys and girls Runner up at the Seq Claremore Tournament