Football gear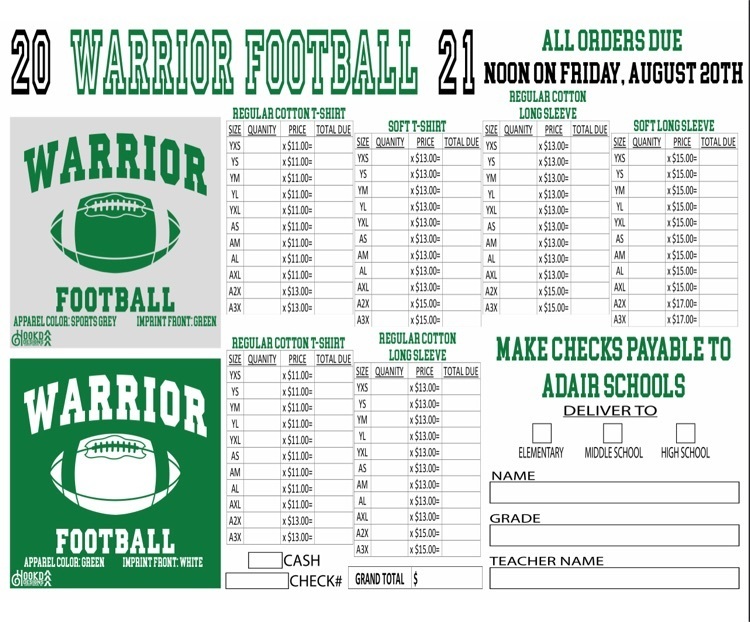 Don't forget your chromebook fee is due, too. You can pay it now if you would like $25! 👨‍💻👩‍💻

You may pick up your HS schedules starting Wednesday, August 4...Freshmen you can practice your locker combinations while you are here, too.👊👏

Drug Testing tomorrow for HS student athletes and extra curricular... 9 am for girls 10 am for boys! Rank One info updated and $15.

Softball gear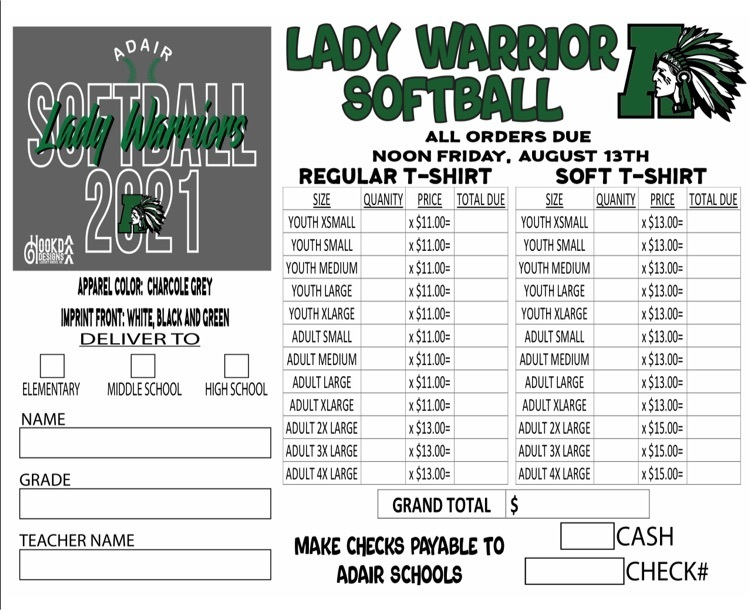 *RETURNING ADAIR STUDENTS* ONILNE ENROLLMENT IS STILL OPEN. VISIT :
https://www.adair.k12.ok.us/
CLICK ENROLLMENT AT THE TOP, AND FOLLOW DIRECTIONS.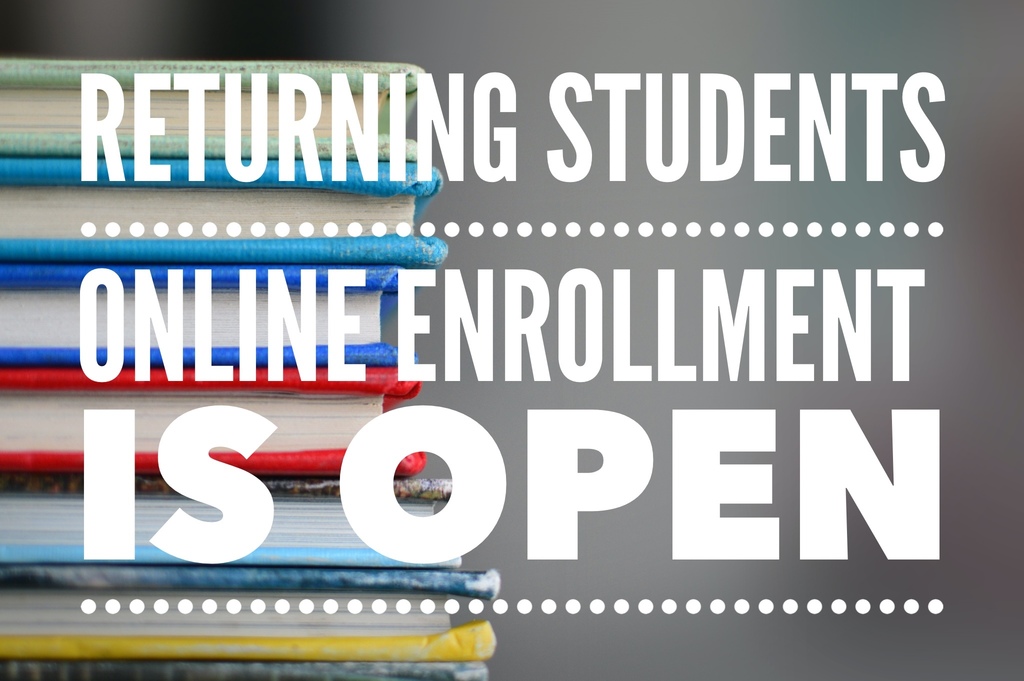 Meet The Teacher Night
ELEMENTARY SCHOOL SUPPLY LIST
NEW STUDENT ENROLLMENT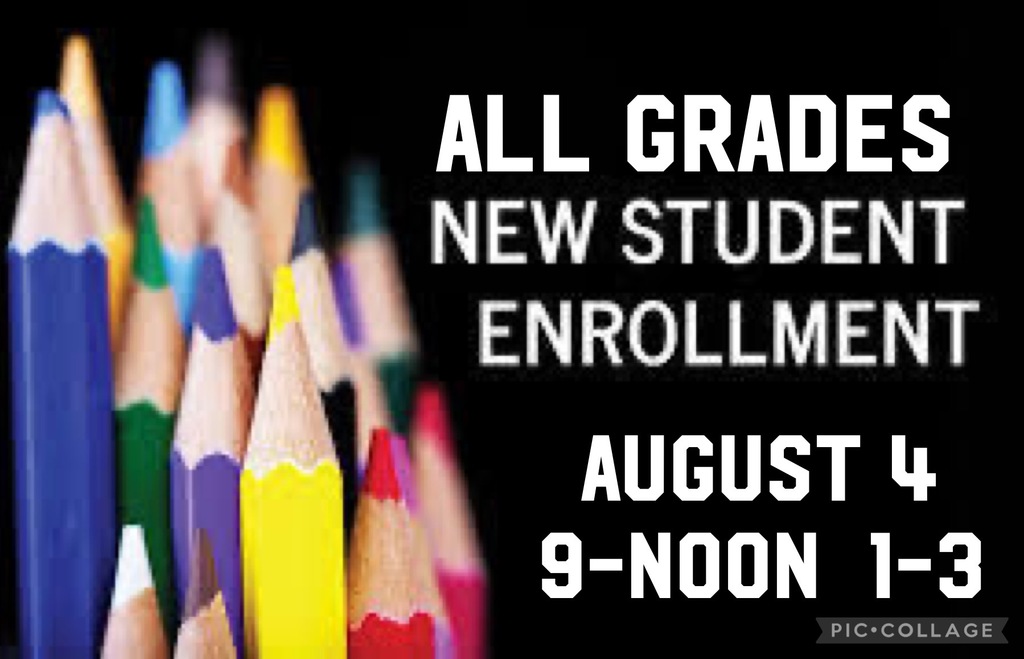 AMS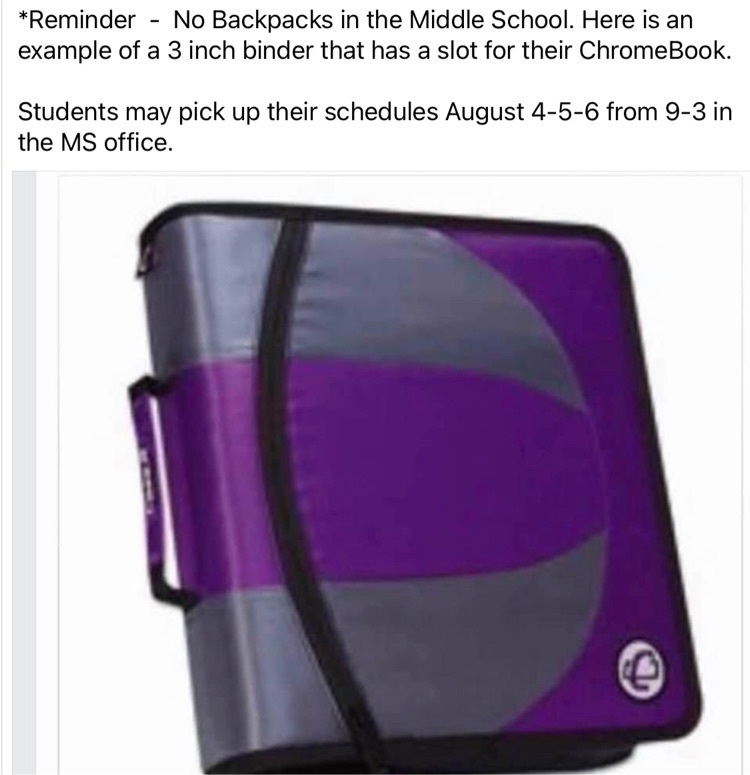 🥎🥎🥎 AMS Softball 1st practice Monday August 2 8:00 am *Must have physical & Rank One filled out prior to participating

💥Join the Warrior Family! ✅Adair Public Schools Employment Opportunities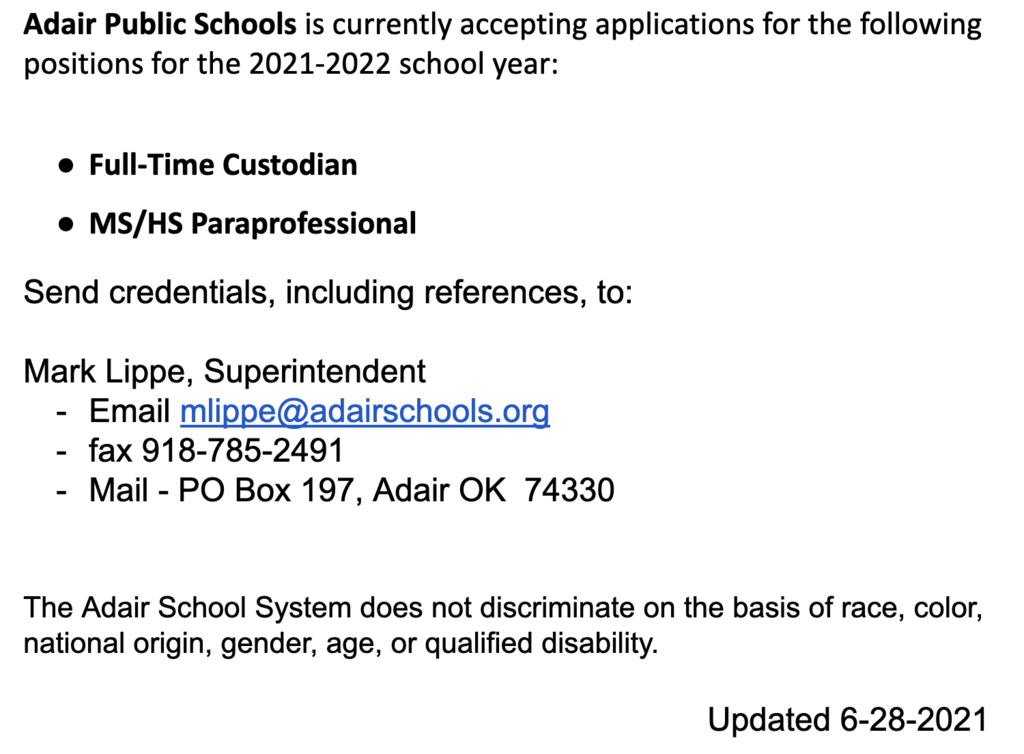 ADAIR SCHOOLS DRUG TESTING All HS students grades 9-12 involved in extra curricular activities Wednesday August 4th Girls 9:00-10:00 am, Boys 10:00-11:00 am $15, Make-up day is $25 AHS Commons Area *must have info completed on Rank One prior to testing

Reminder for HS & MS Extra Curricular Participants PRIOR TO PRACTICE YOU WILL NEED A PHYSICAL ON FILE AND ALL REQUIRED RANK ONE FORMS ENTERED A blank physical form and a link to Rank One is posted on the school website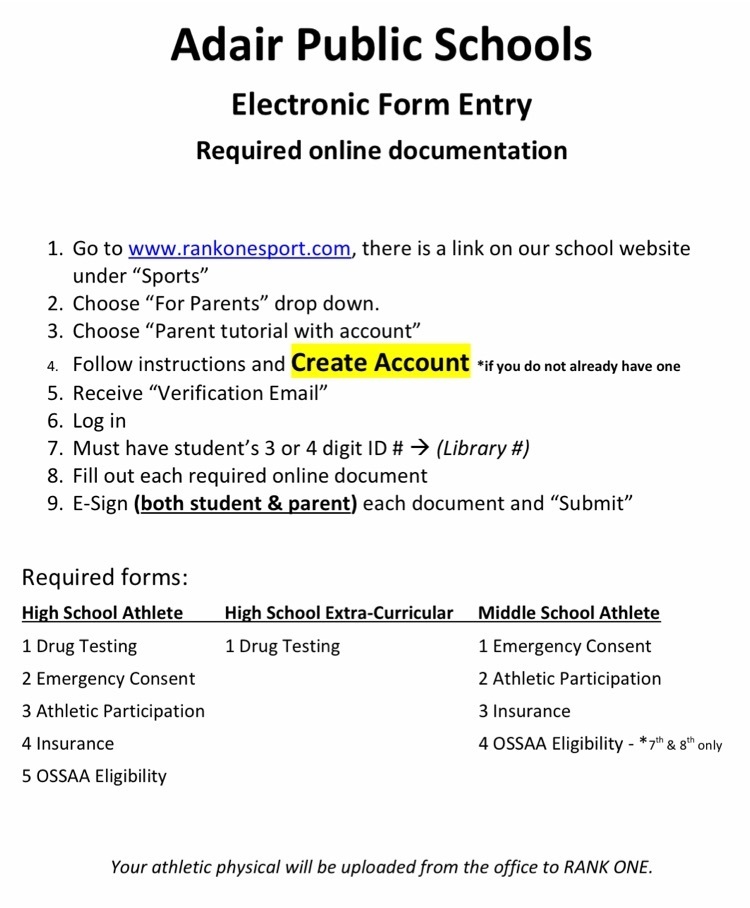 Rank One info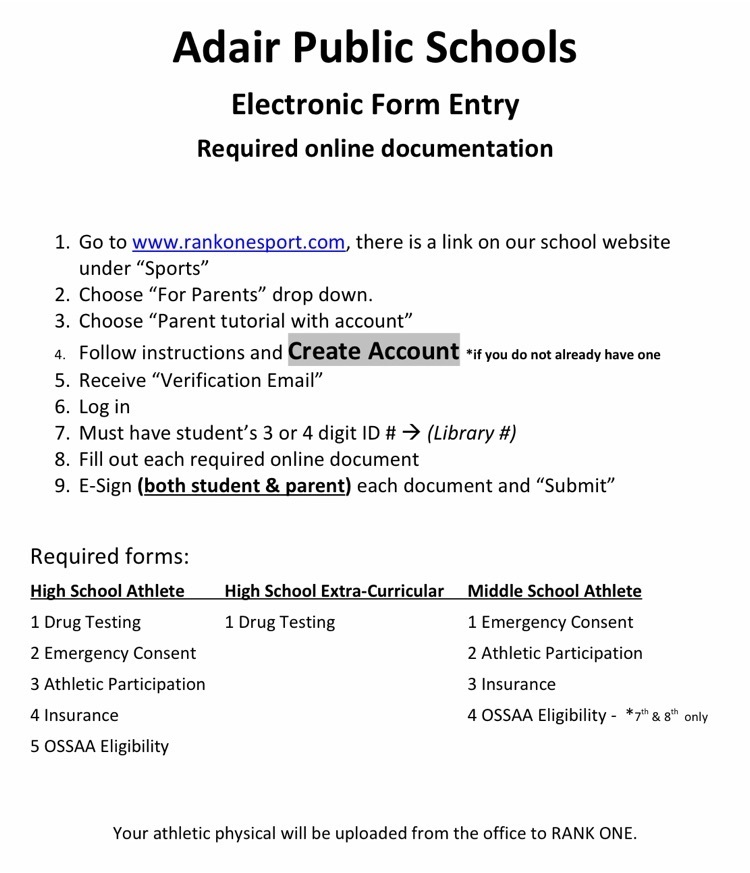 AMS REPORT CARD PICKUP May 24, 25, 26 & 27 9:00 - 3:00 in the MS office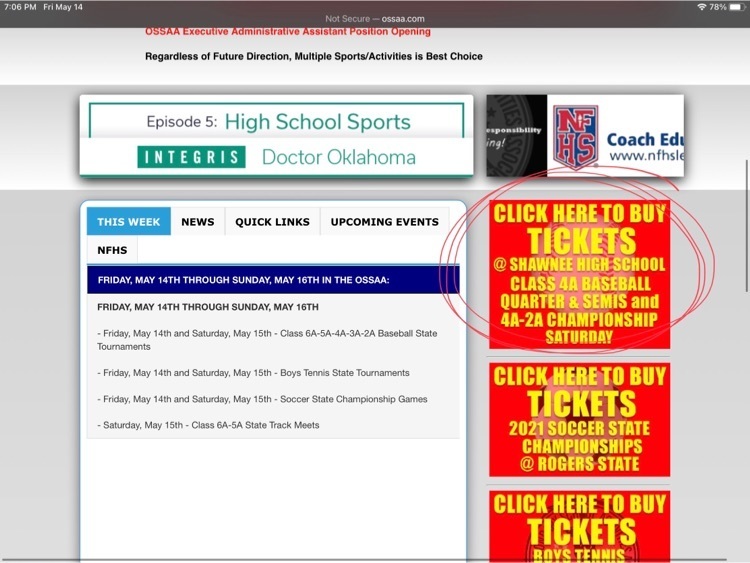 ADAIR BASEBALL STATE TOURNAMENT GAMES PUSHED BACK DUE TO WET CONDITIONS NEW GAME TIMES 12:00 2:30 5:00 7:30 Adair vs Kingston

Please click on the picture to view our end of the year calendar revisions.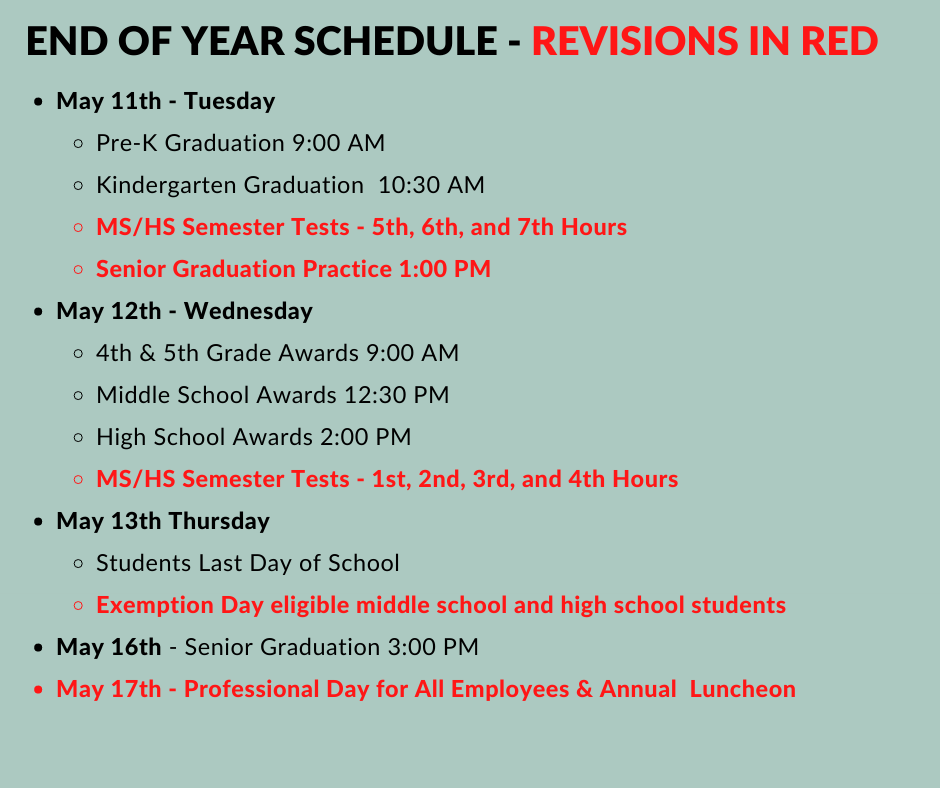 AHS BASEBALL