Congratulations to Adair FFA Member Isaiah Gamez and exhibiting the Champion Commercial Gilt at the Oklahoma State Fair!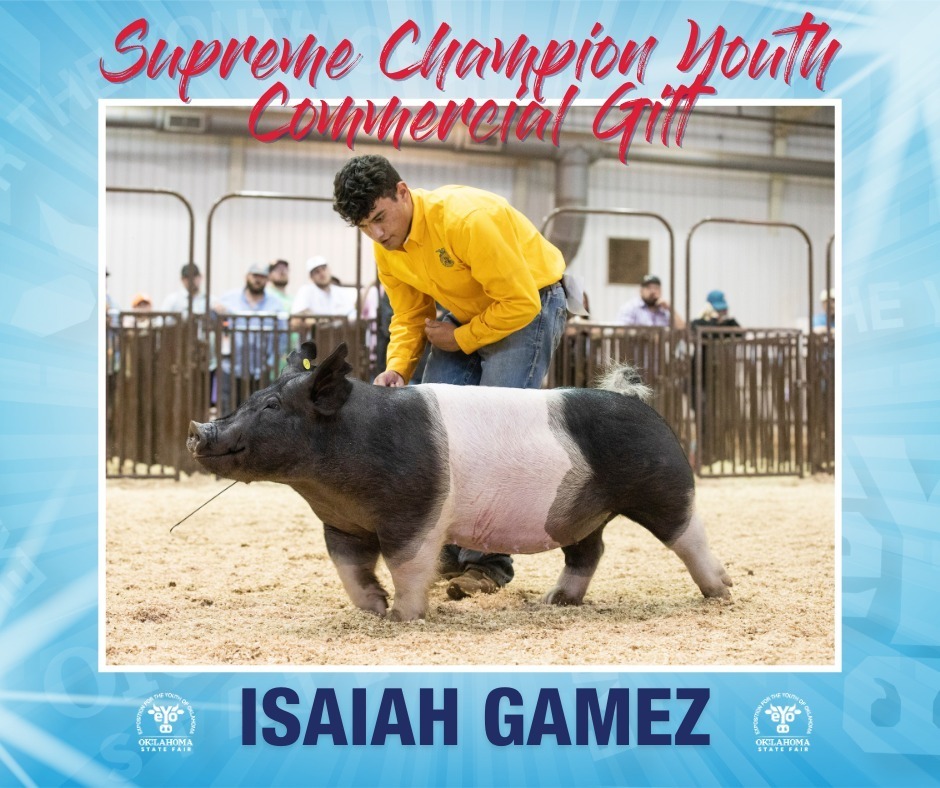 The ACEE Foundation gives tremendous support to our classrooms benefiting all APS students! We are looking forward to an outstanding evening on September 21st!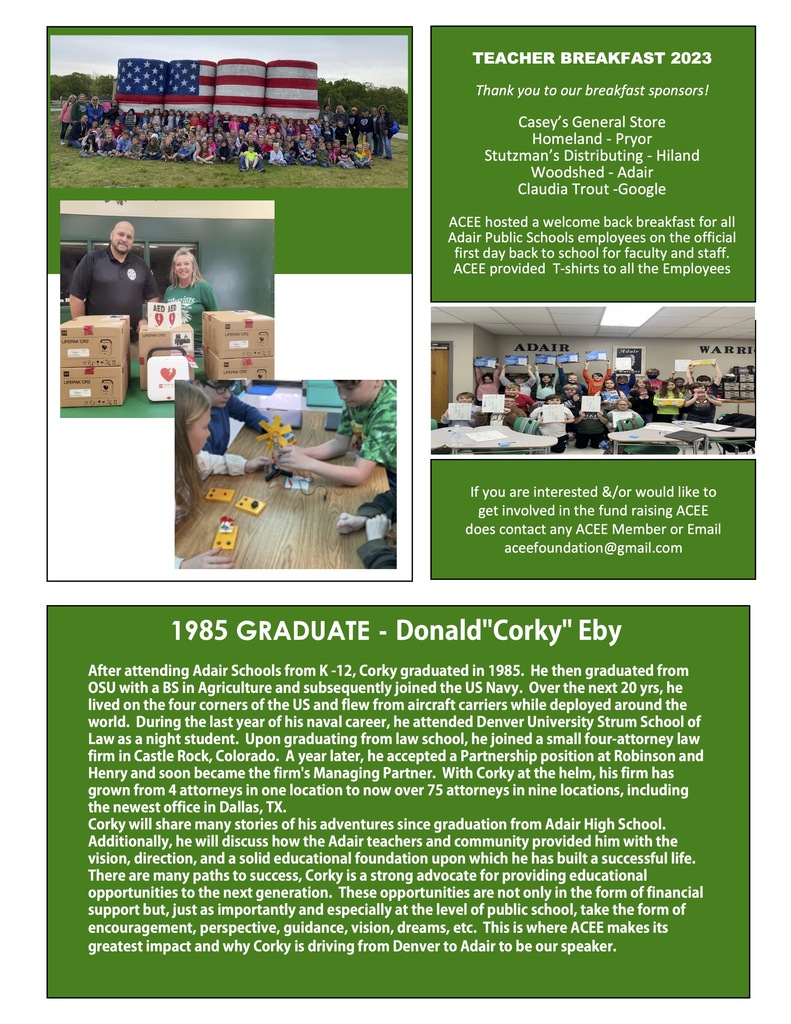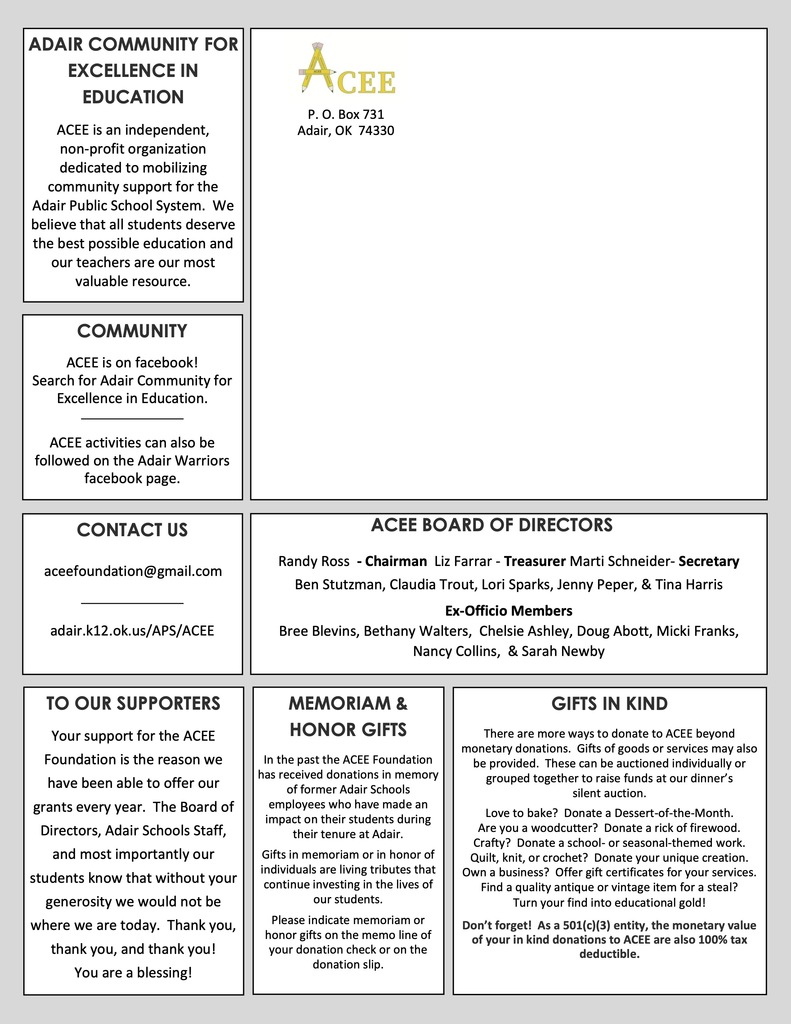 The high school football team helping our young Warriors at morning drop off. Good luck tonight - Go Warriors!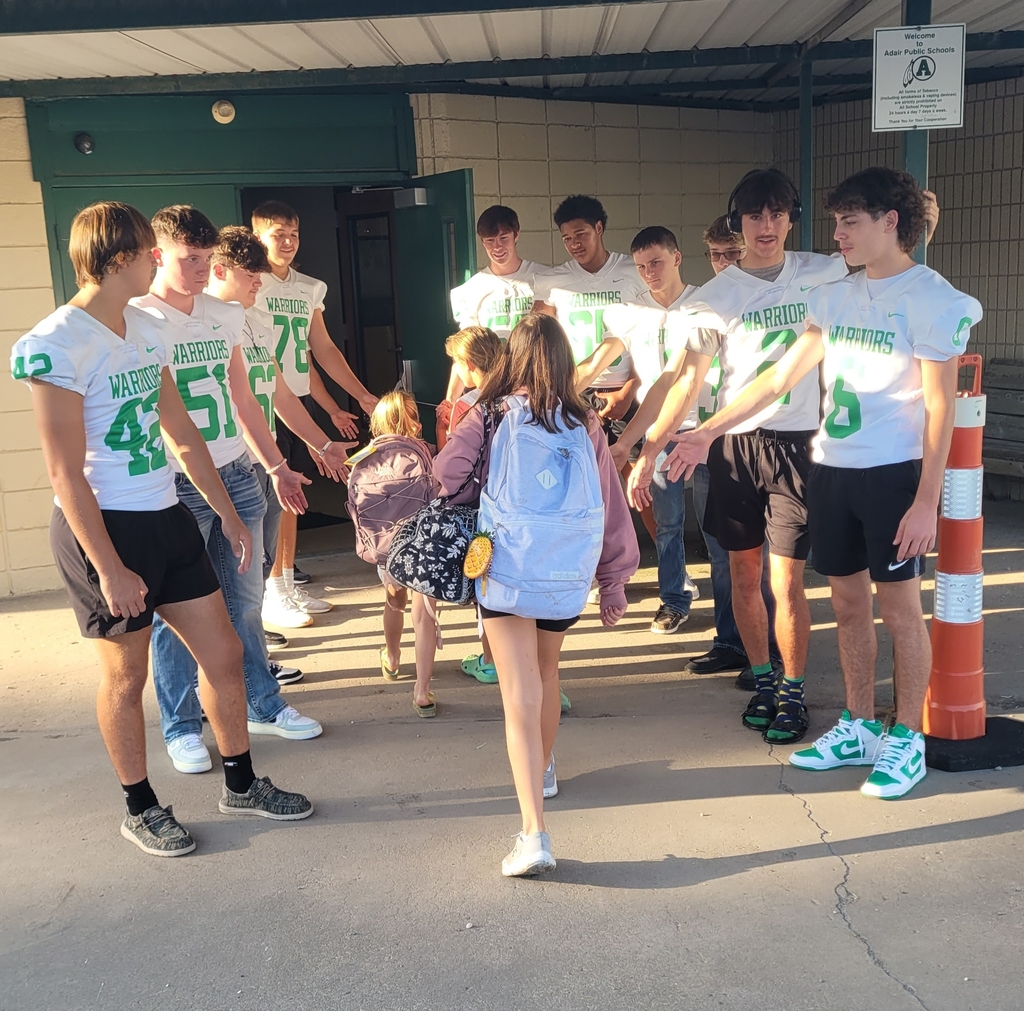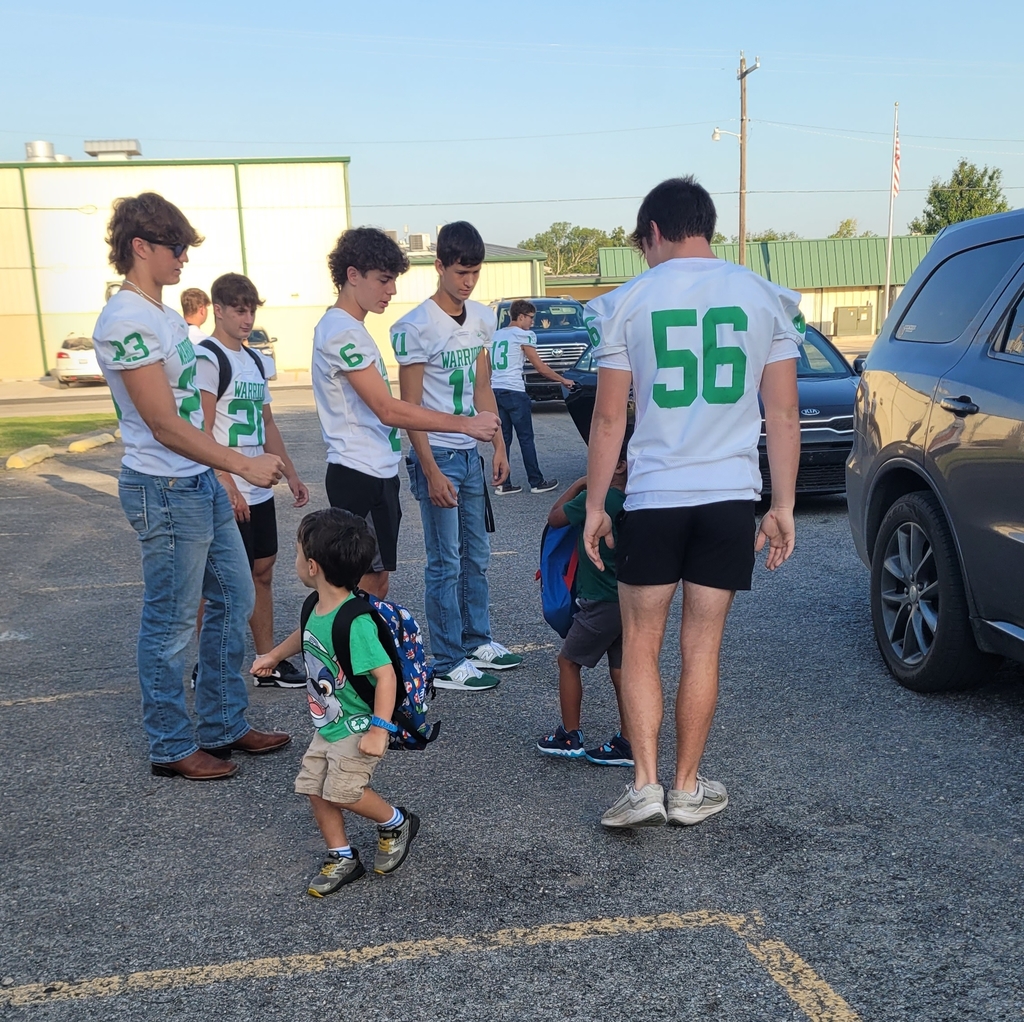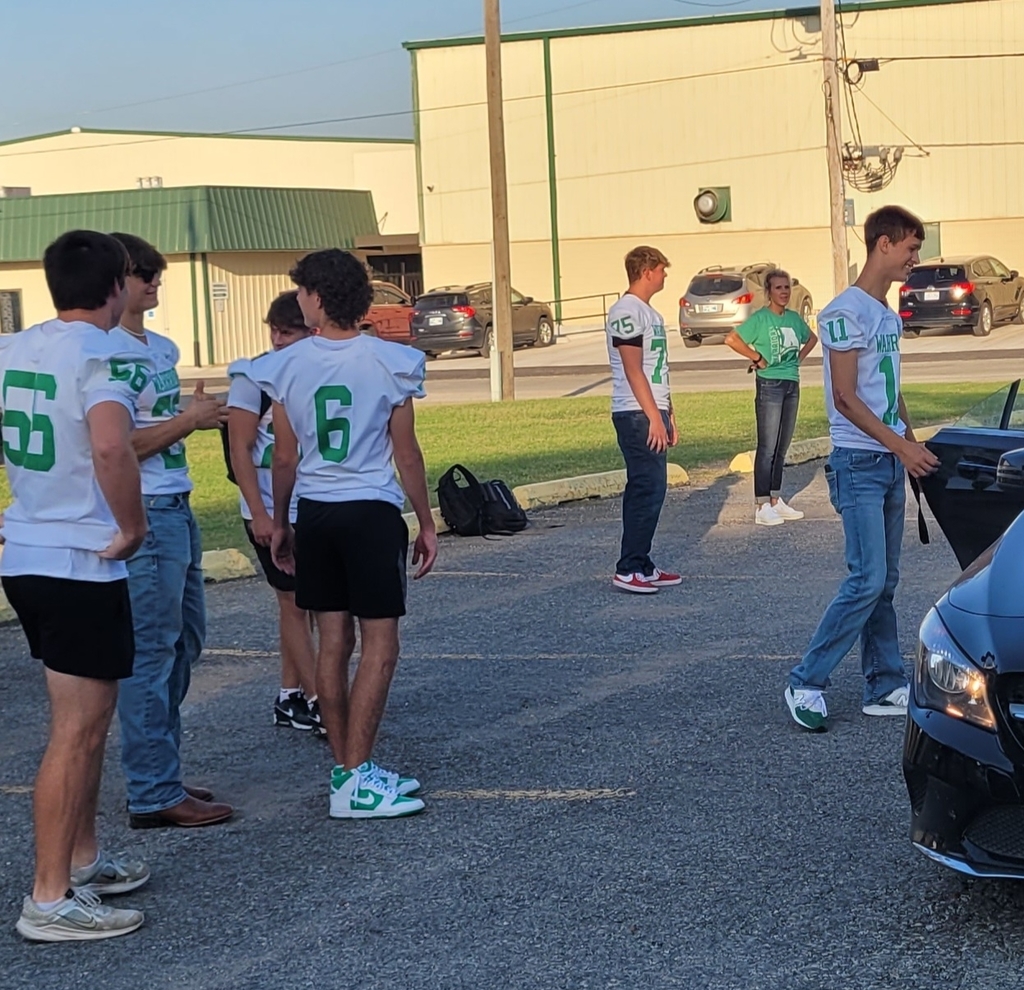 SECURITY UPDATES FOR HOME EVENTS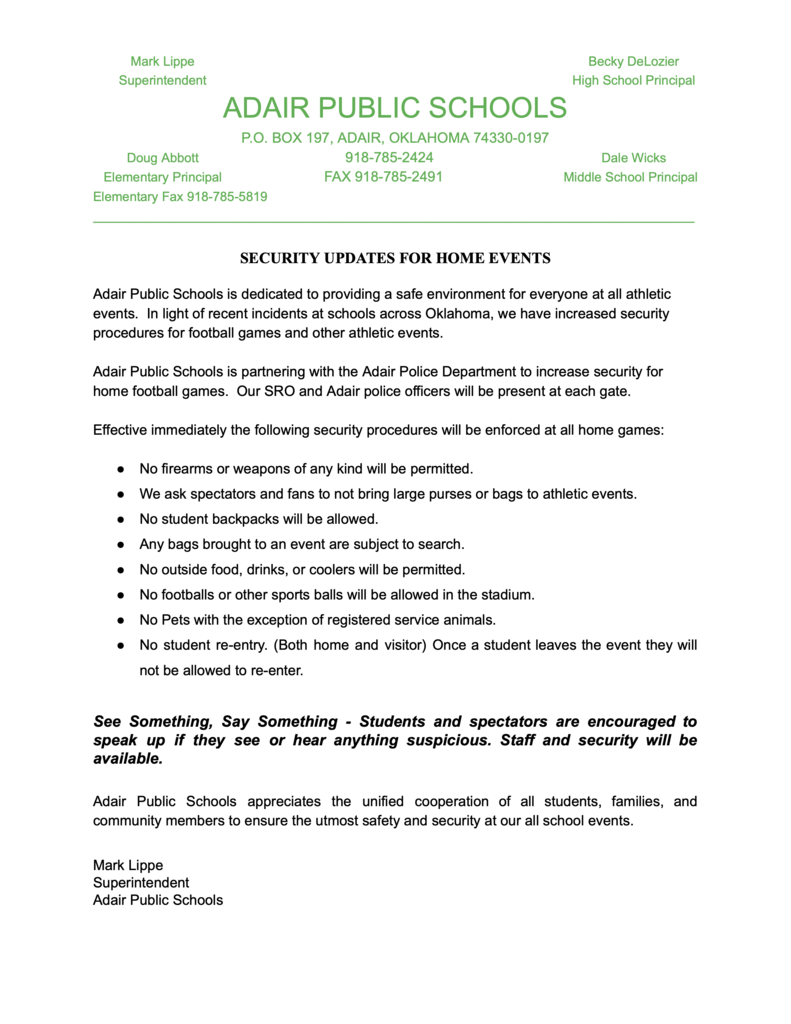 Kiefer FB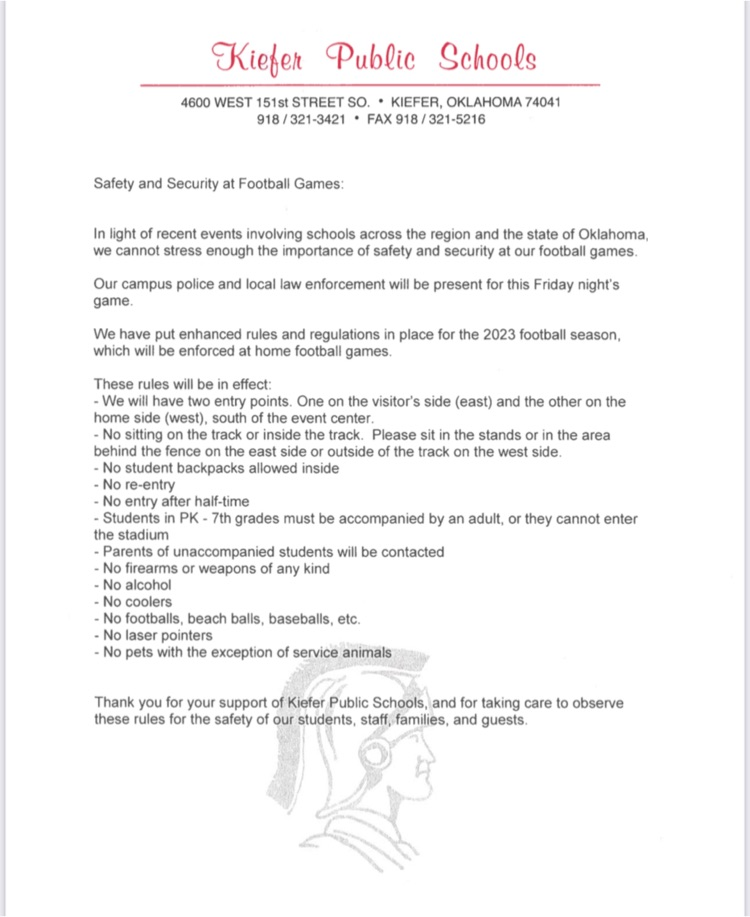 Adair Public Schools Annual Title I meeting will take place at the Adair Cafeteria on September 13th @ 3:30pm.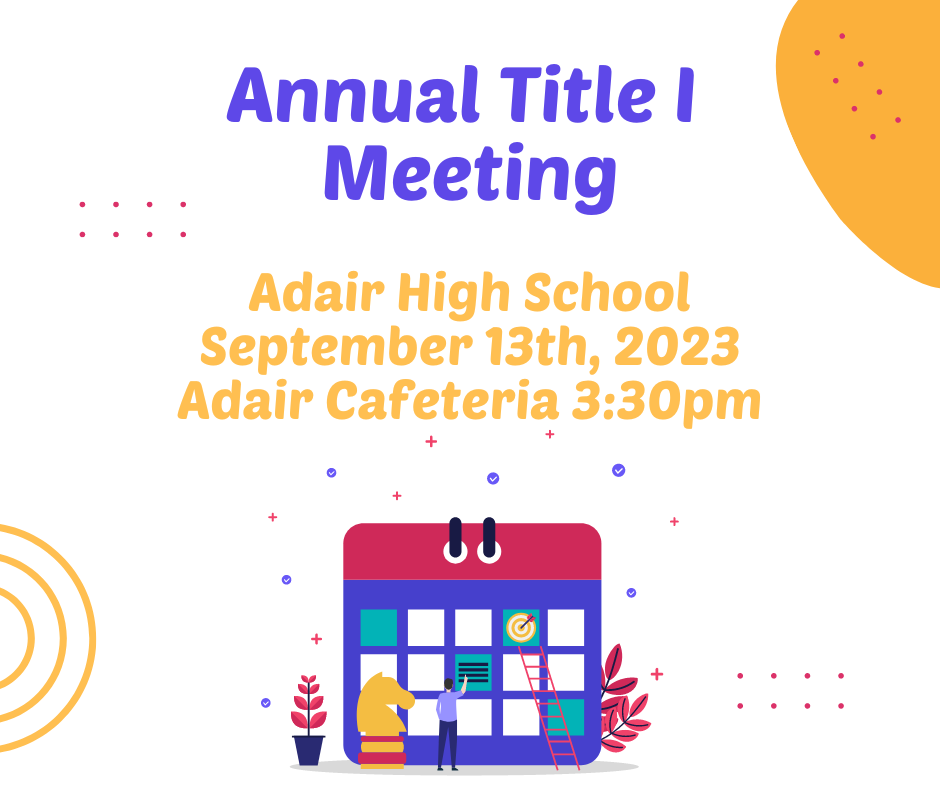 Middle School Student Council campaigning is in full swing! Here is a glimpse of some of the campaign signs our students have created. Best of luck to all of our Middle School students campaigning for Student Council!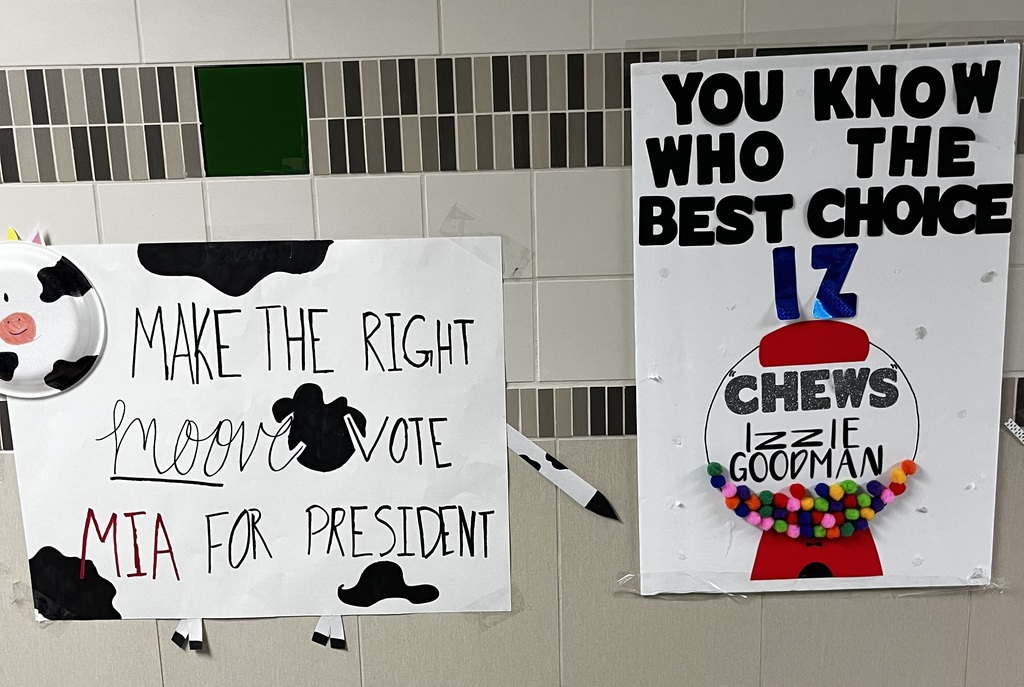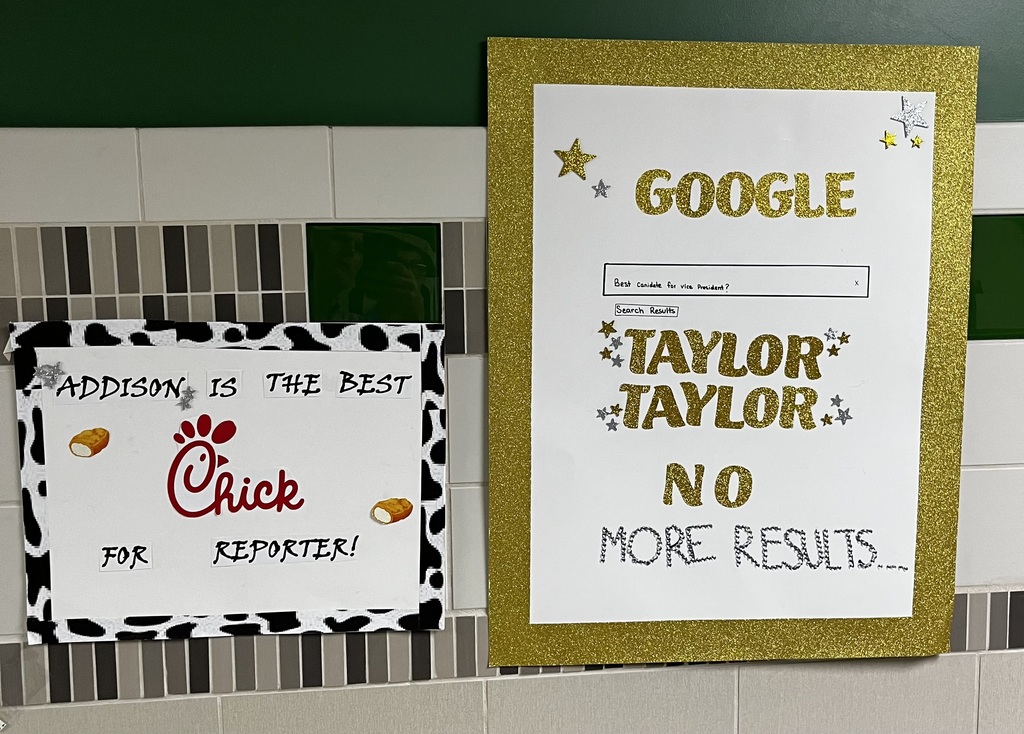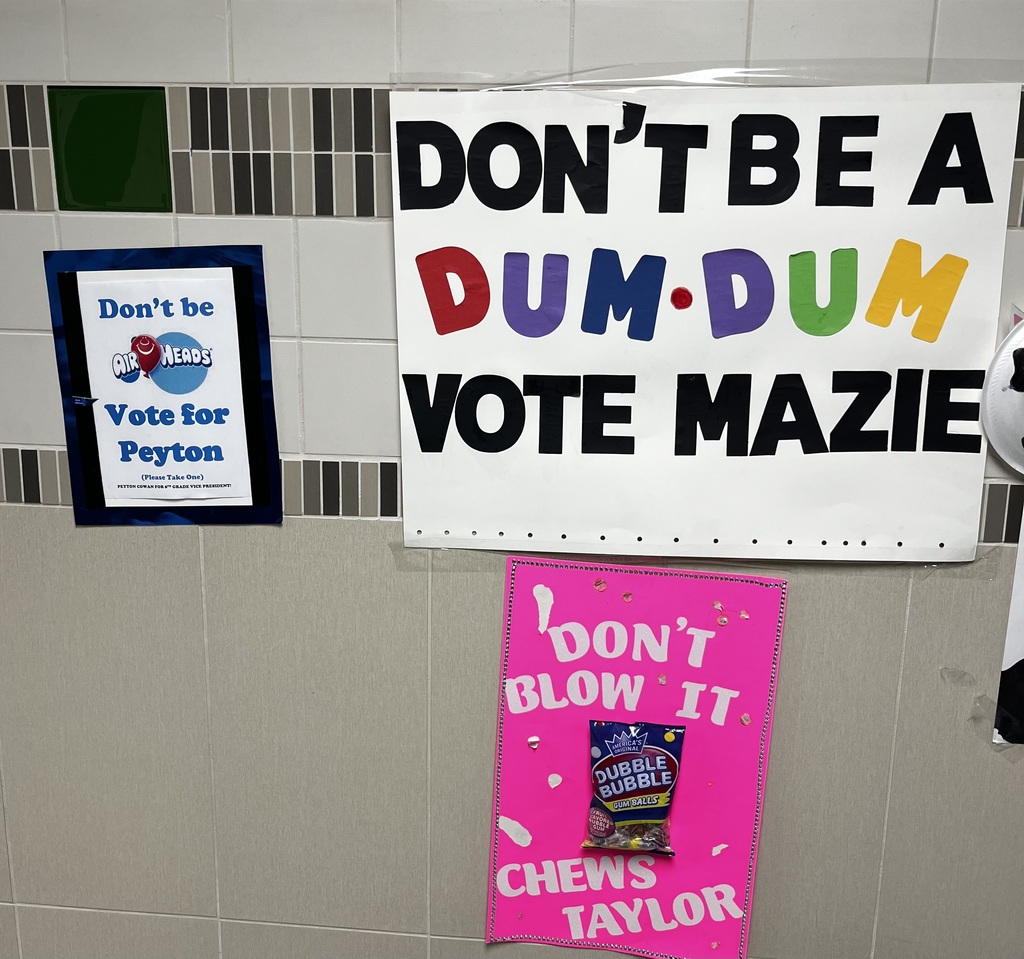 XC gear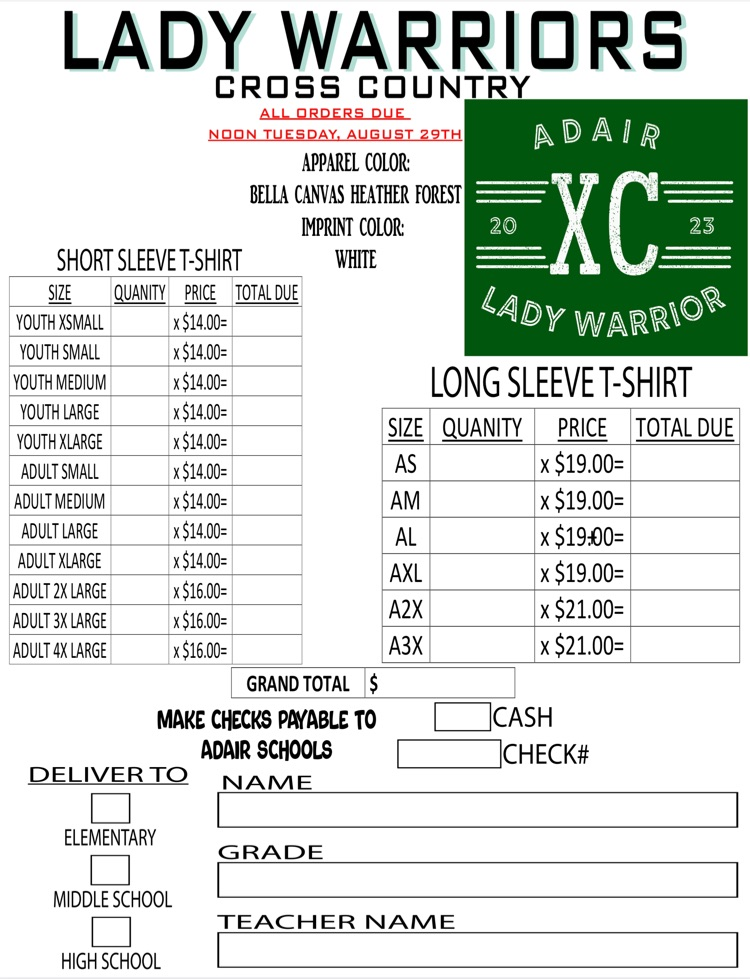 Congratulations to these 2 outstanding Adair FFA Alumni! Caleb Peper received a Gold Emblem rating for his Agricultural Sales Proficiency. Congrats, Caleb! Madilynn Campbell was named a National Finalist in the area of Equine Sciences - Entrepreneurship. Madilynn will compete for the national title at National FFA Convention later this fall. Way to go, Warriors!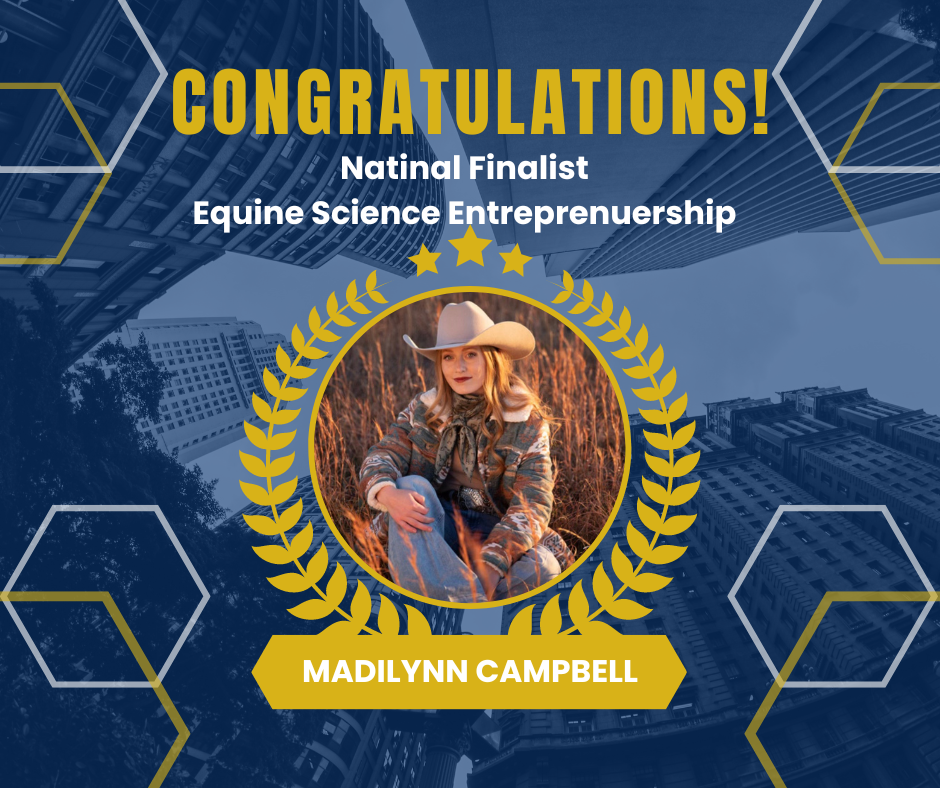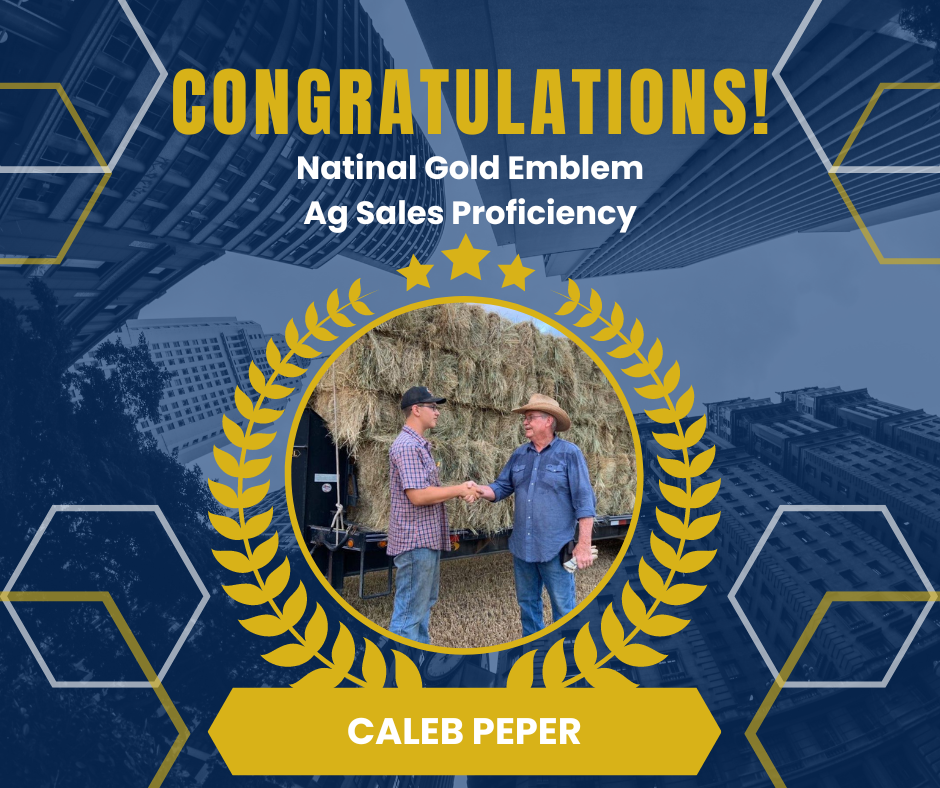 Make up drug testing for High School students tomorrow (8/16). Testing will cost $30/student. Drug testing is mandatory for all HS students involved in an extracurricular activity. Contact the High School office for more information.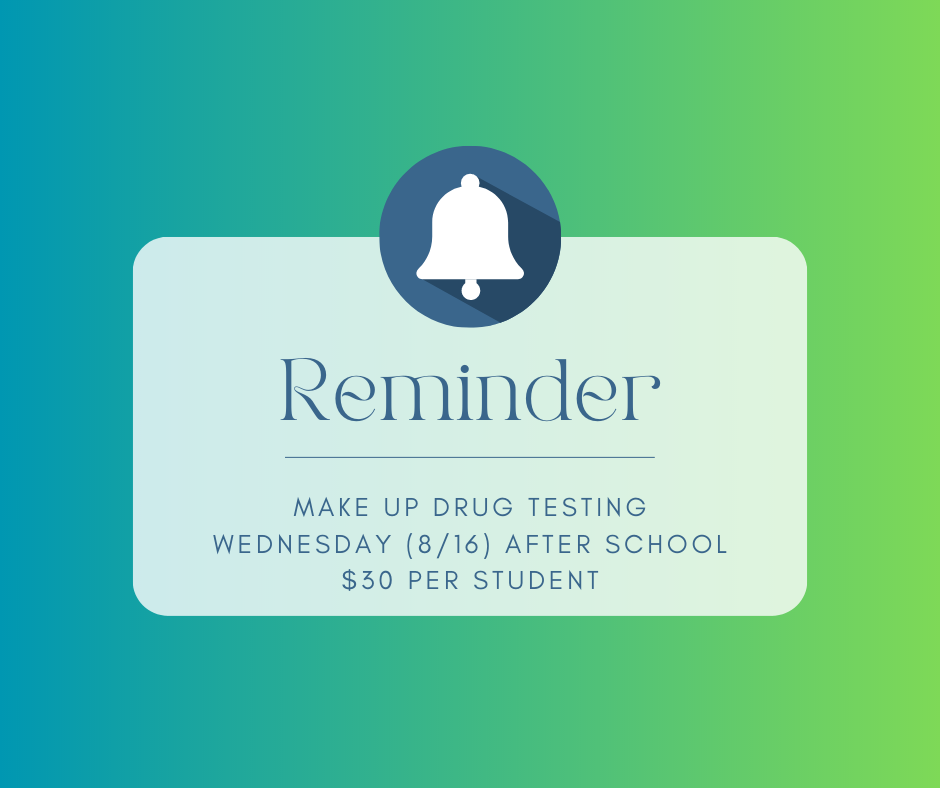 Calling all Parents/Guardians! If your contact information has changed (email, mailing address, phone number, etc.) please use your Parent Portal to update your information ASAP. This information is crucial to student success and safety. For more information, contact your student's site office.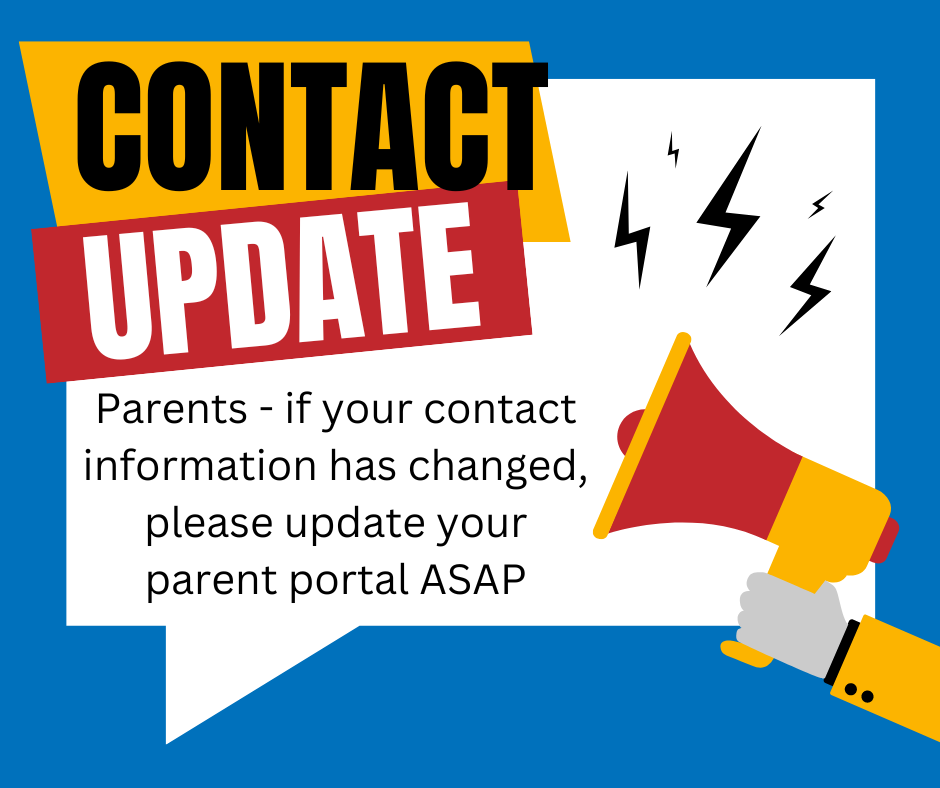 Bernita Hughes Elementary School Meet Your Teacher is taking place tomorrow, August 8th. Check flyer for your student's specific time! Contact Bernita Hughes Elementary Office for more details.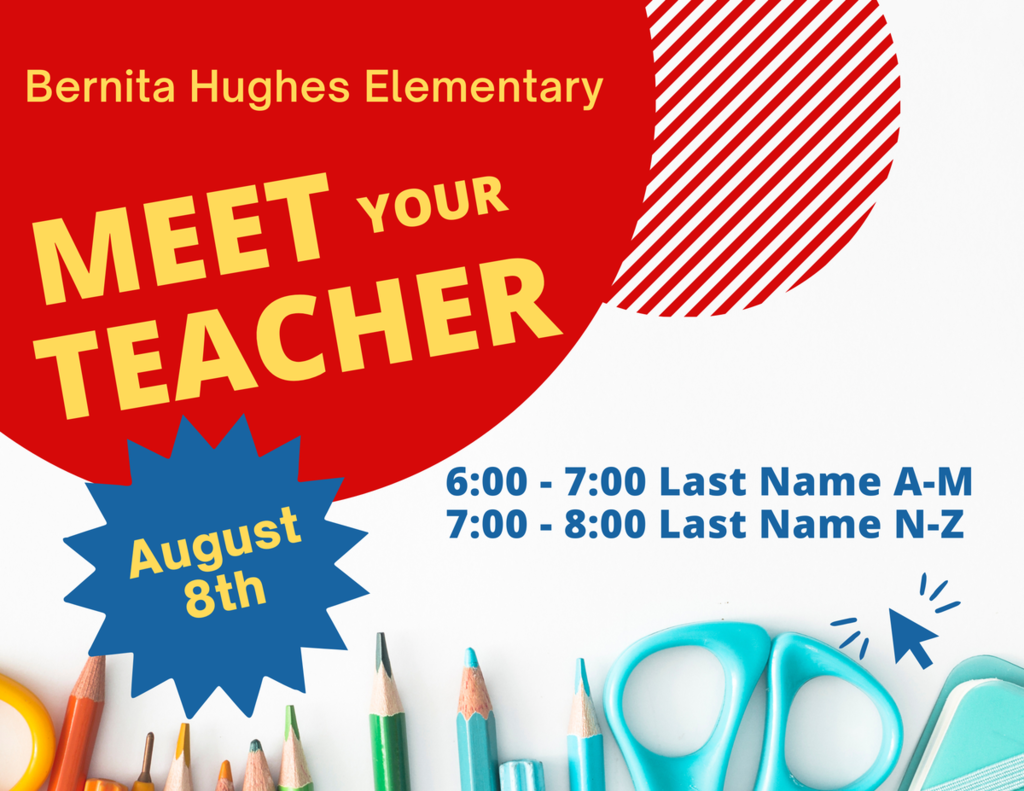 SENIOR PICTURES Class of '24 - it's your time to smile! Contact Adair High School Office for more information.

FOOTBALL GEAR
Join us for Adair Football's Meet the Warrior Night tomorrow evening (8/4) at 6:30pm! Details listed on flyer.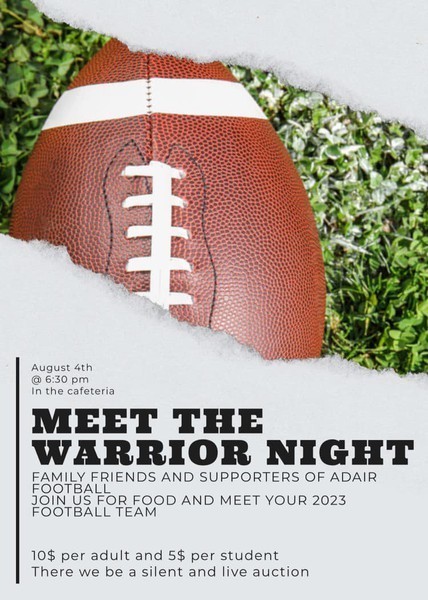 Softball gear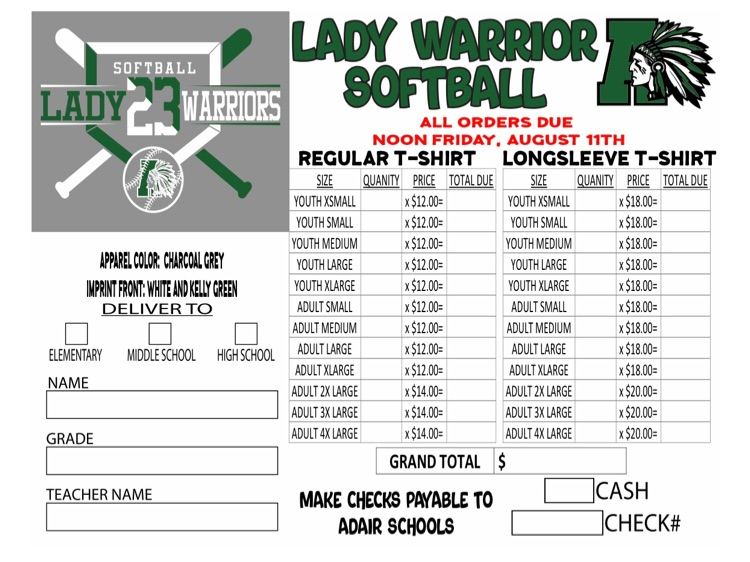 New Student Enrollment will take place Friday, August 4th! Contact your site office for more information.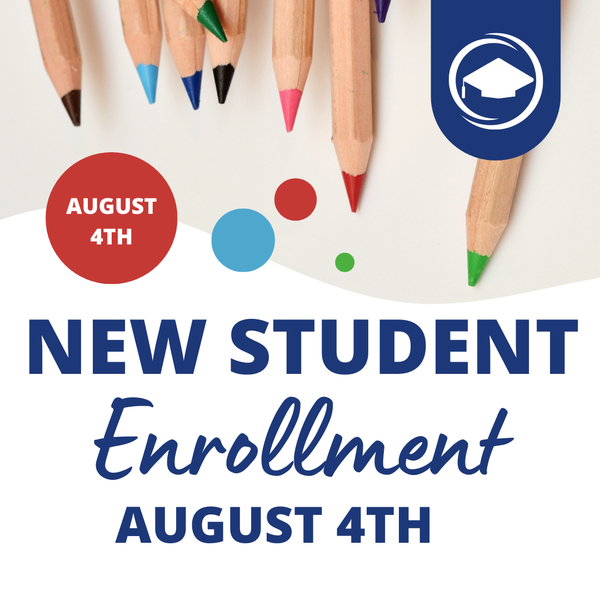 5th - 12th Grade Students Chromebook Fee!! Fee must be paid to receive your device, can be paid on drug test day, meet the teacher night or any day at Site Offices beginning Aug 1.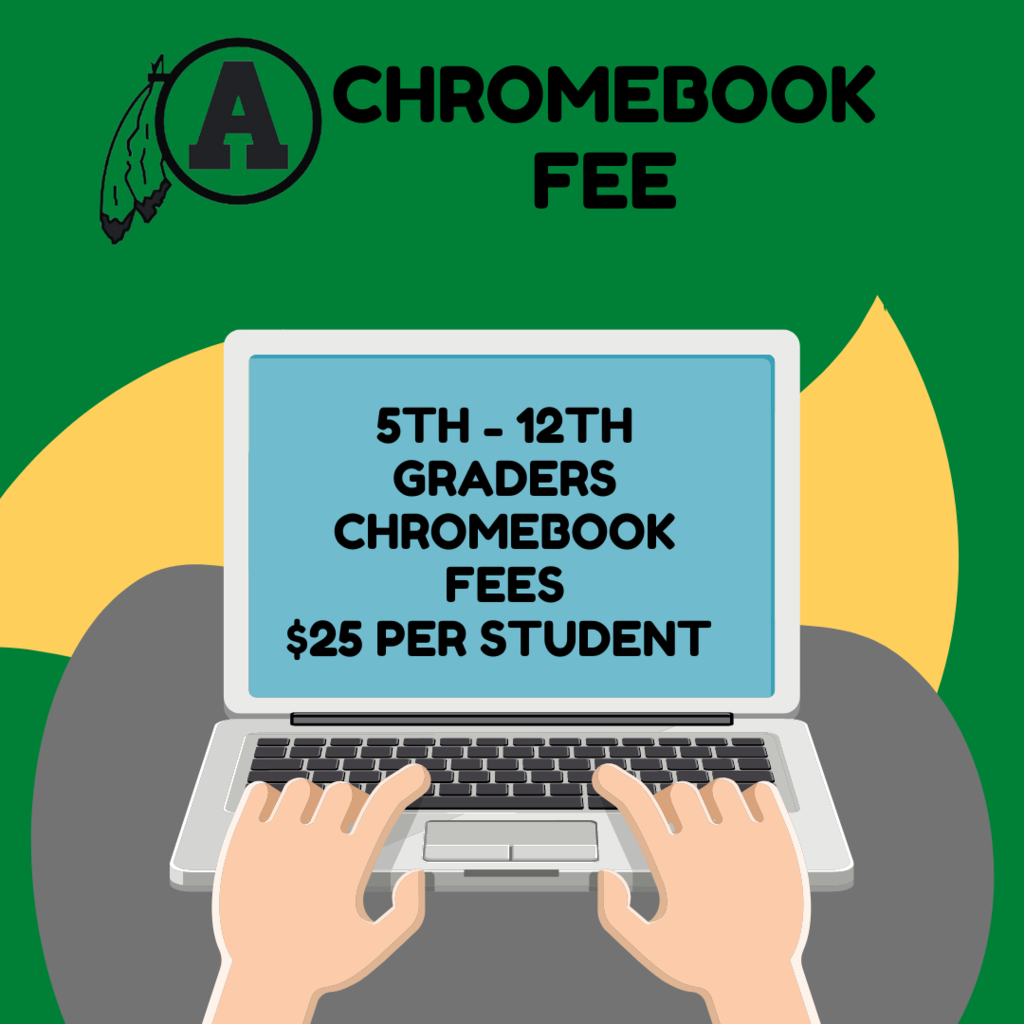 Calling all extracurricular students! Mandatory drug testing will take place in the high school commons from 9:00am - 10:00am on Wednesday, August 2nd.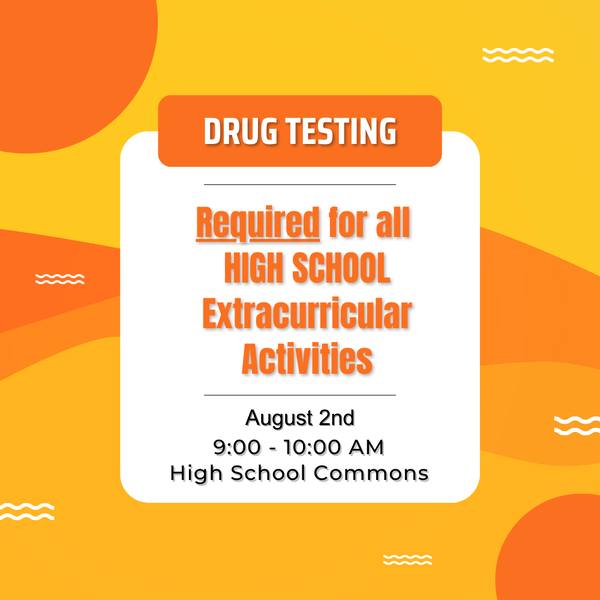 Meal Application Available ONLINE!!