Way to go Question of the Day winners! Mrs. Perryman would like to send a BIG "Thank You" to the ACEE Foundation for awarding a new Bluetooth speaker to play music for the kiddos at morning drop off and for use with the question of the day! Winners pictures from back to front: Bella Grissett 2nd Grade Mrs. Green, Izabella McCully 1st Grade Mrs. Johnson, Rayfe Odle 2nd Grade Mrs. Maddoux, Hunter Johnson 1st Grade Mrs. Fields, and Jackie Gwartney 3rd Grade Mrs. Heard.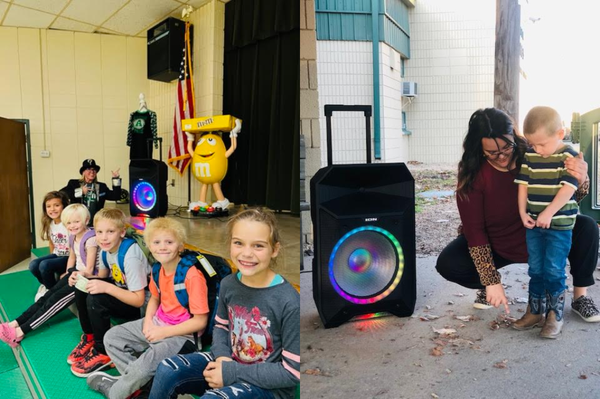 The lego robotics teams participated in the Jenks FLL Regional Qualifier Saturday, November 5 against 20 other teams. The students had to design and build a robot then program it to complete missions on the game board. They presented to the judges how they worked through the Engineering Design Process to complete the missions. They also had to design a solution to a real world problem involving power. Then a presentation was prepared and presented to the judges. At the end of the day, both teams were awarded for their hard work. Team 33635 was awarded 1st place for the Robot Performance, 3rd place Champion's Award, and qualified to go to the State competition.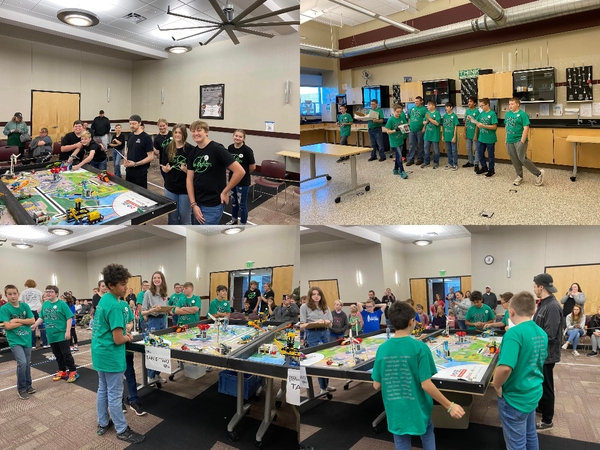 Dr. Tony Fell & Mrs. Betty Prentice from the Rotary Club presented each 3rd grade student with a dictionary.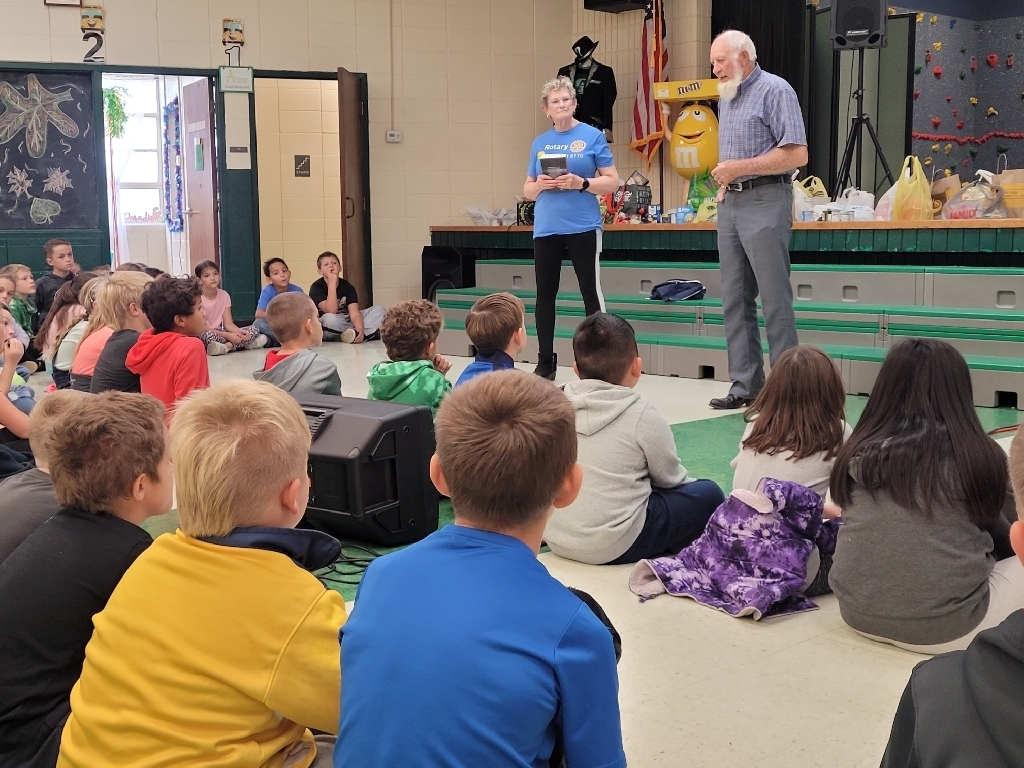 !!We are almost there!! Tomorrow is the last day so make sure you bring cans!!!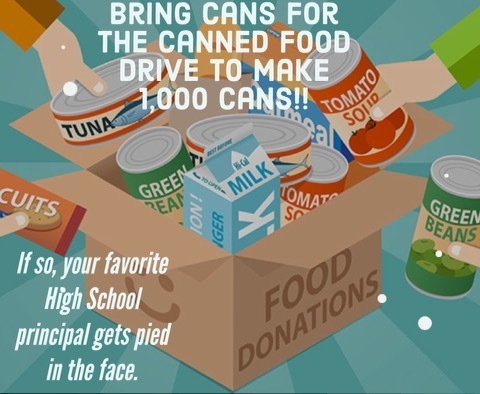 Veteran Breakfast is tomorrow don't forget!!!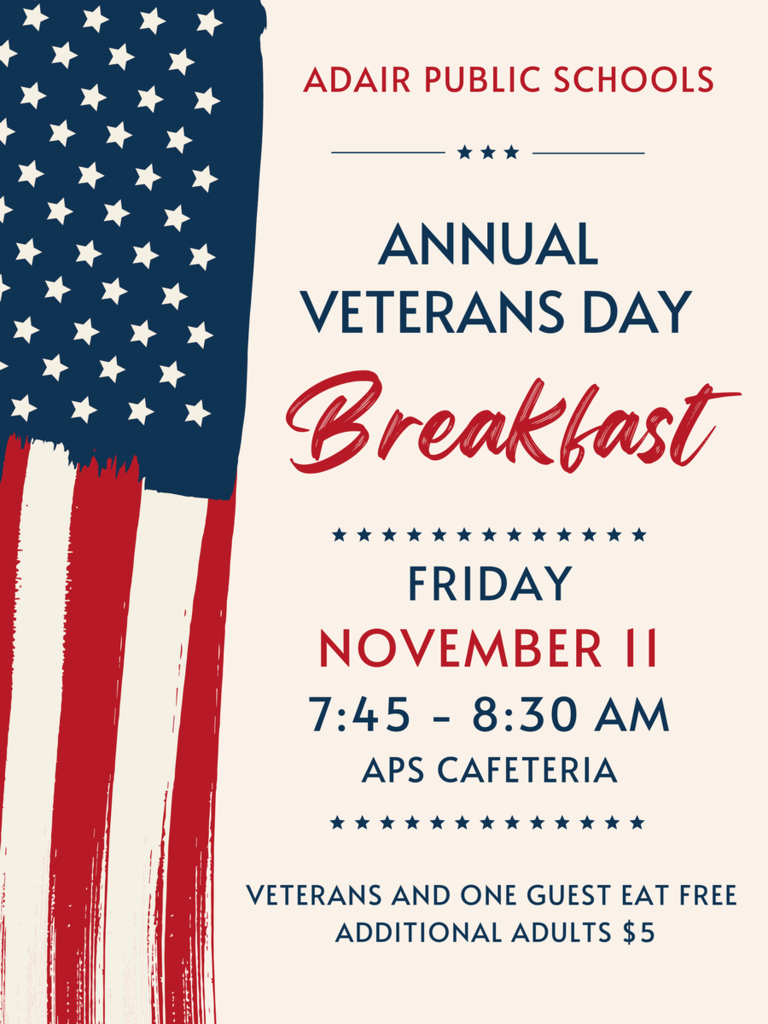 The Adair band took 7 students to Catoosa on Saturday to compete for big school All-State. Brennon Potter, Grace Hahn, and Blake Philippe all earned a spot in the All-District band. These three and Skyler Henson get an opportunity to go to the second round of auditions in Oklahoma City next month. Congratulations to these amazing musicians!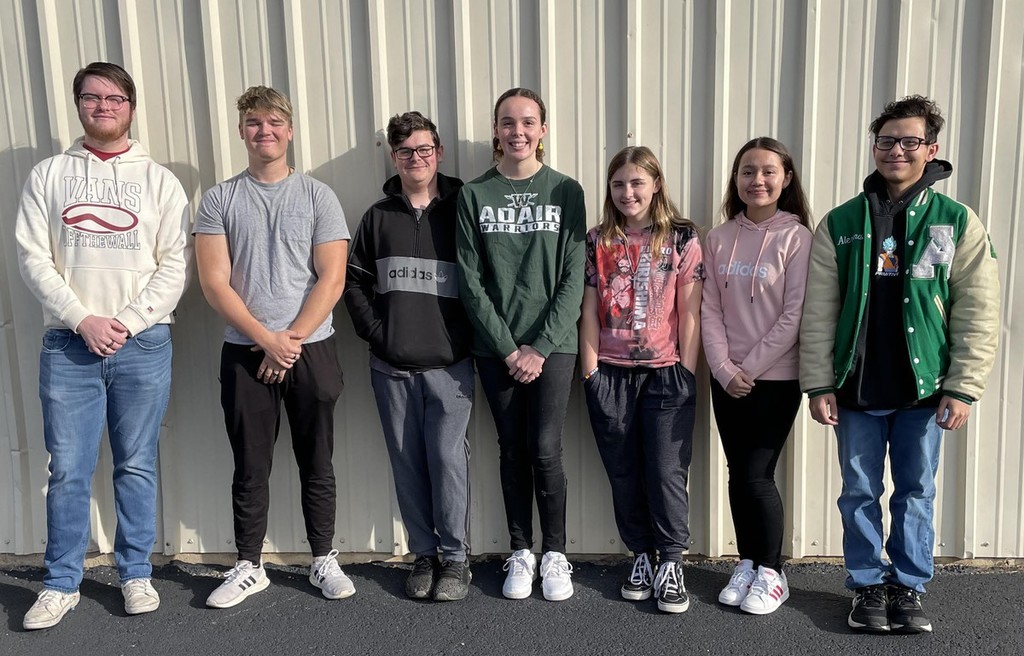 Blood Drive @ Adair High School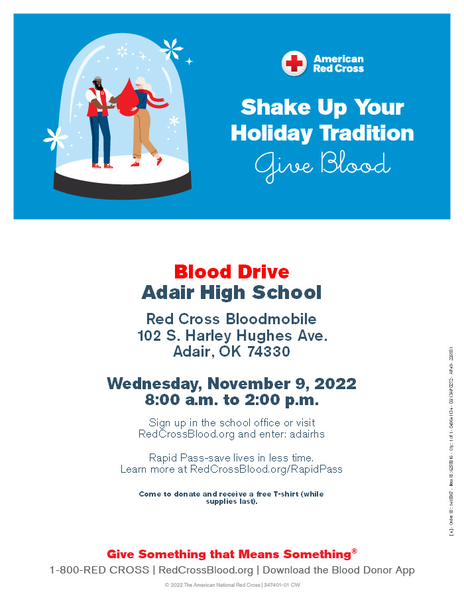 ADAIR BASKETBALL GEAR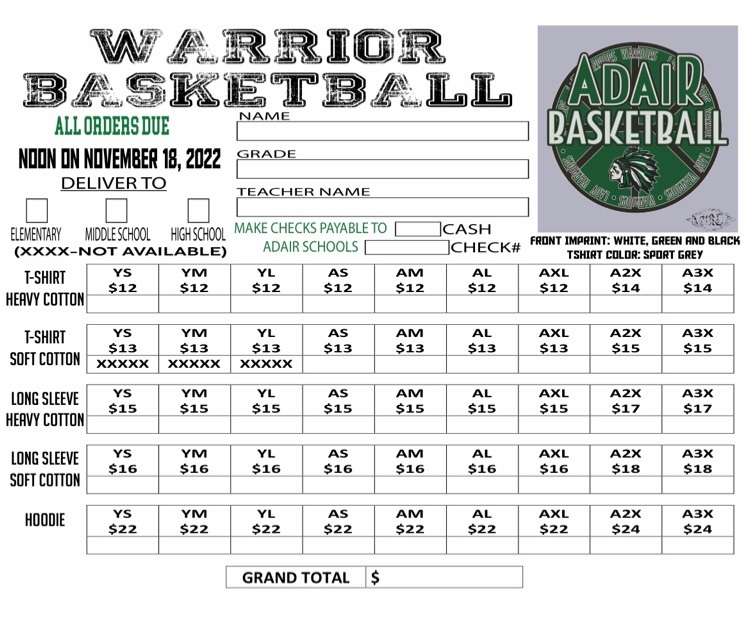 Food Drive - this week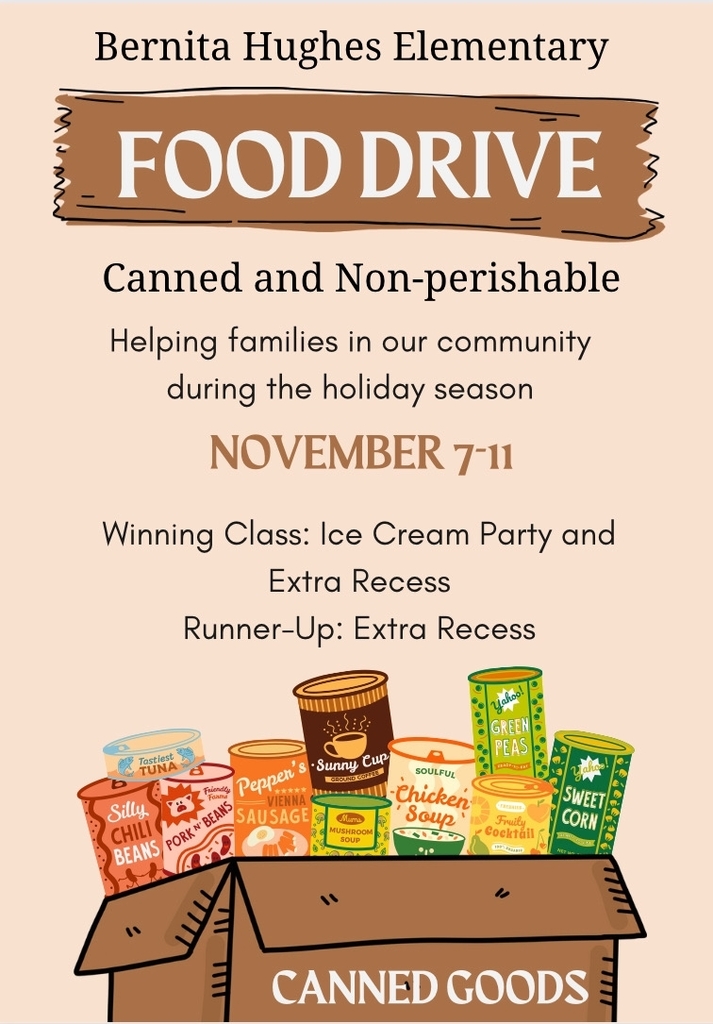 Middle School Basketball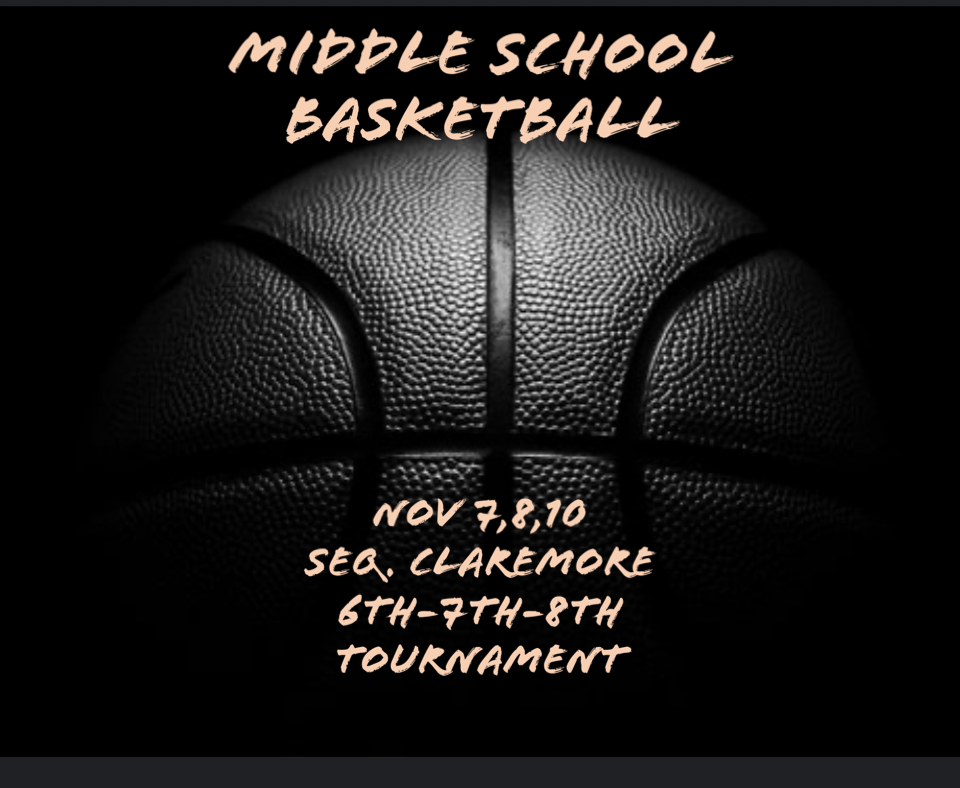 Come out and support our hometown at Christmas in the Country. Make sure to line the streets at 4:30 p.m. for the parade.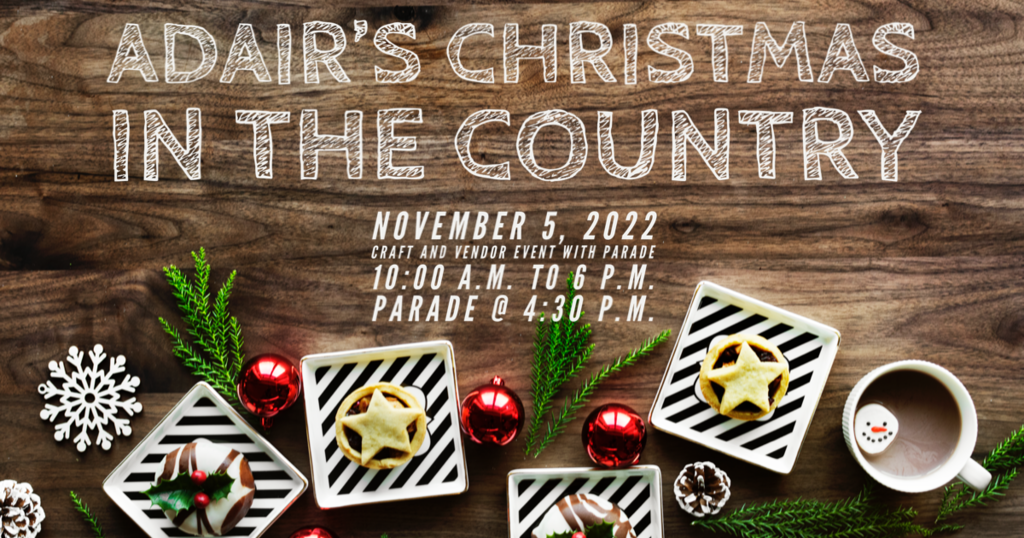 Just a quick reminder for the weekend!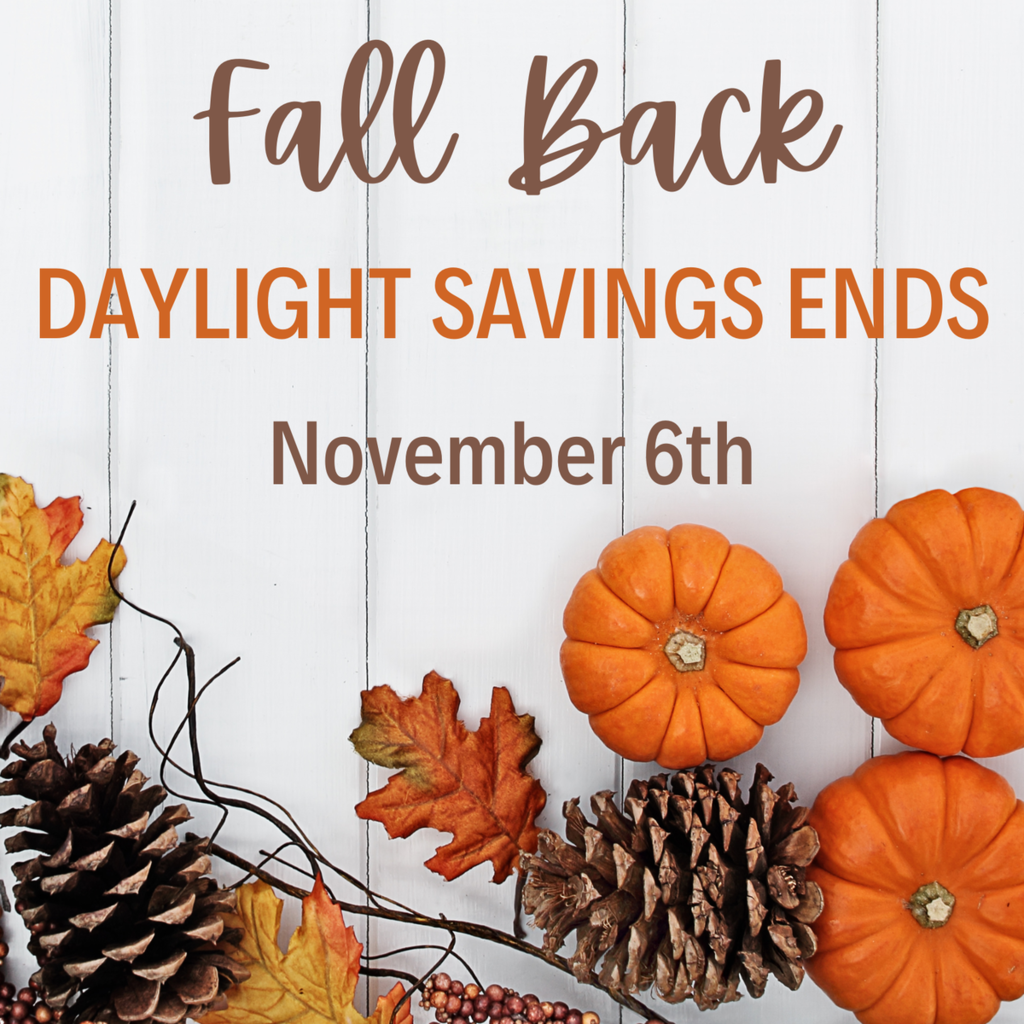 Can Food Drive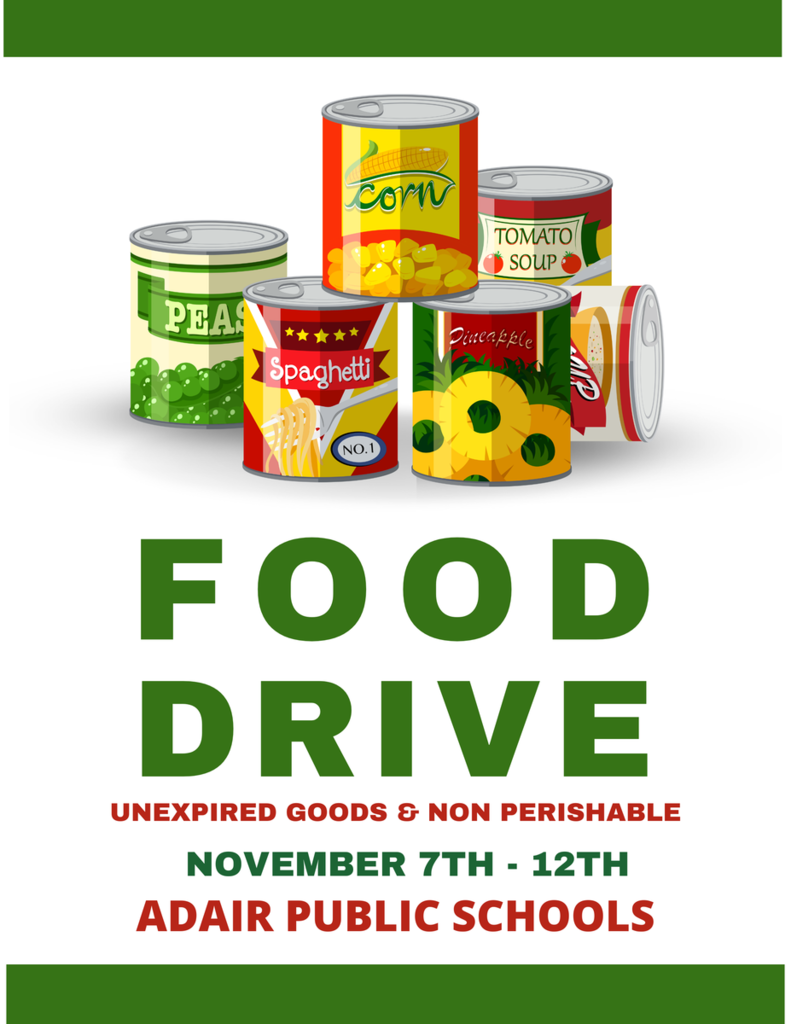 Please invite all area Veterans for breakfast on November 11th!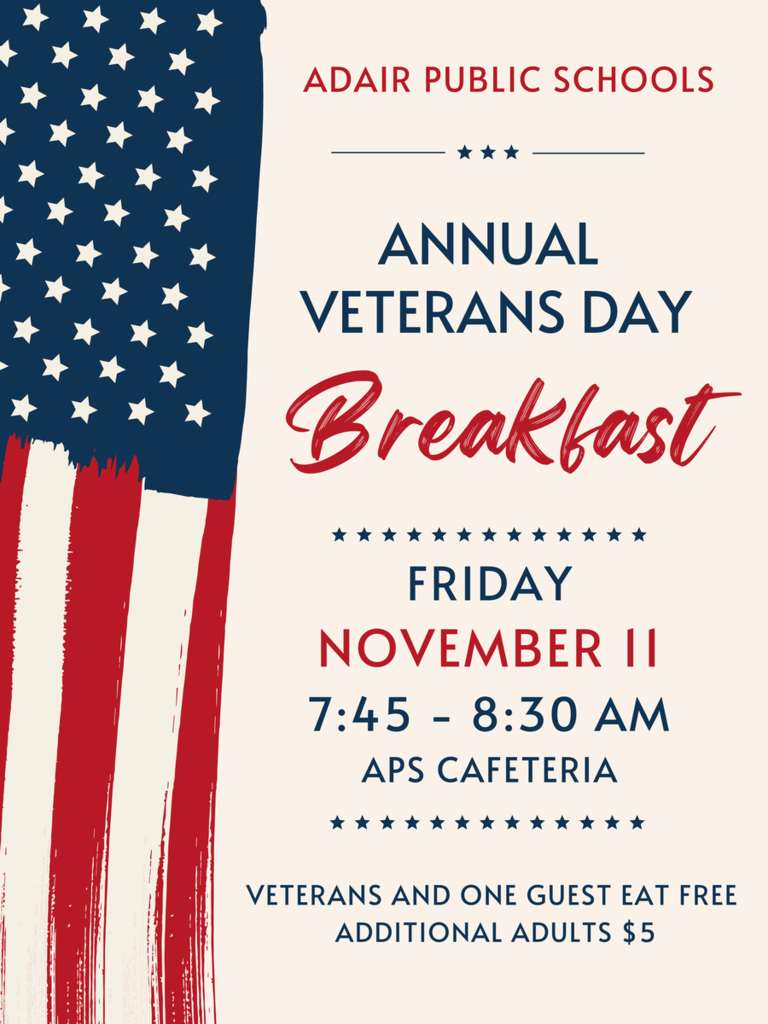 The band took 5 students to Small School All-State auditions in Tuttle this past Saturday. Blake Philippe got 2nd alternate in percussion. Grace Hahn got 7th chair clarinet. We are proud of all of these Warriors for going above and beyond. Congratulations!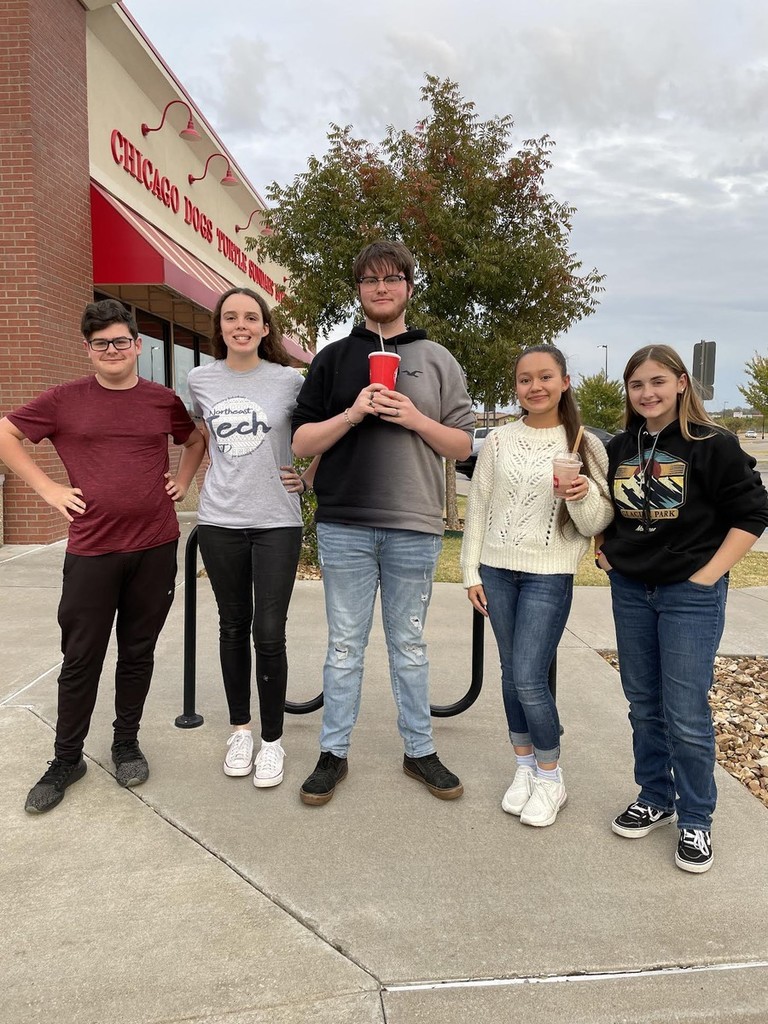 Captain Supertooth talked with the 3rd graders today about the importance of dental hygiene.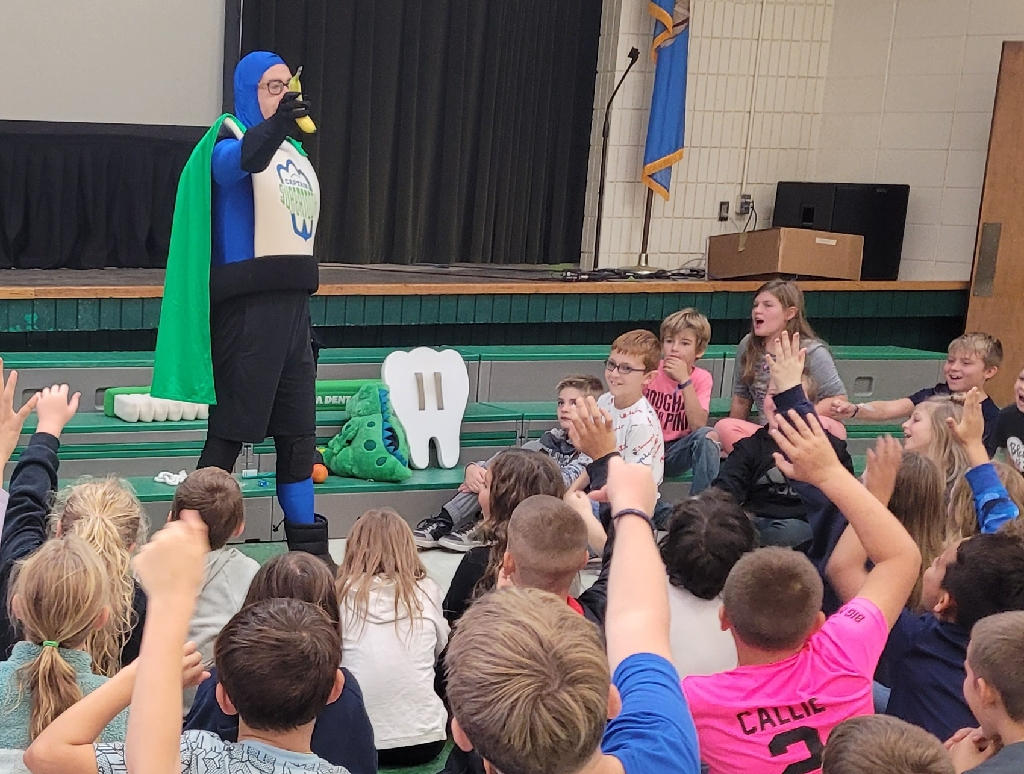 🏈🏈🏈🏈🏈🏈 AHS FOOTBALL GAME VS NOWATA MOVED TO THURSDAY 7:00 pm at NOWATA 🏈🏈🏈🏈🏈🏈

The Adair Cross Country Team finished 3rd in at the state meet in Edmond this past Saturday. Payton Dingman finished 15th overall. Team members include Coach K, Isabella Davenport, Payton Dingman, Misty Mooney, Hannah Gilstrap, Erica Anderson, Emily Fields, Finley Grubbs, and Coach Winfield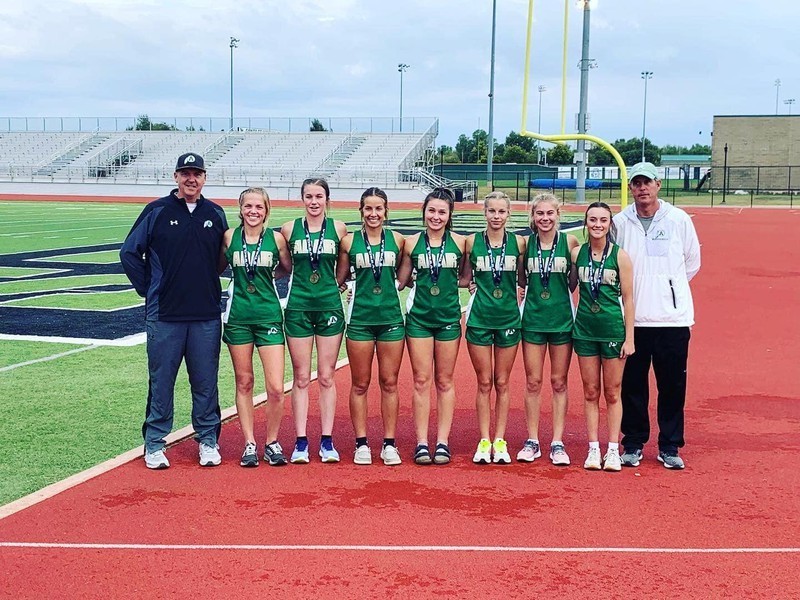 Join the Warrior Family! We are looking for a part-time custodian. Day or evening shifts available.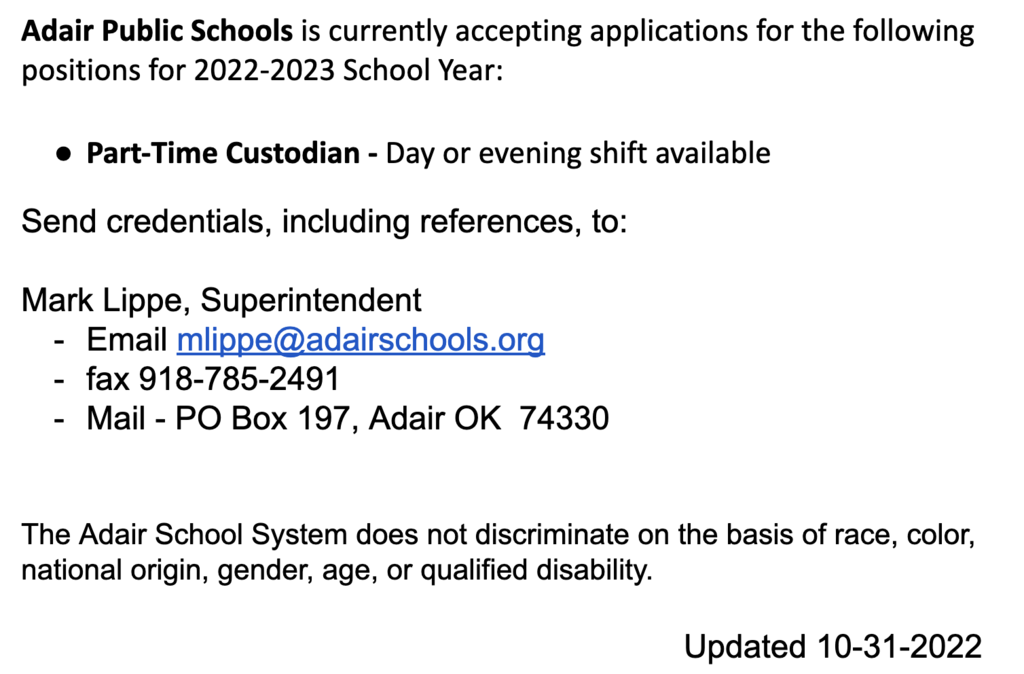 6th basketball