Congratulations to our April Students of the Month!!!👏👏👏 Sophomores Mariam Mooney CJ Canida Juniors Jamie Earp Blade Tiger Seniors BJ Mizulo Chloe Rosales Freshmen Grace Hahn Logan Burgess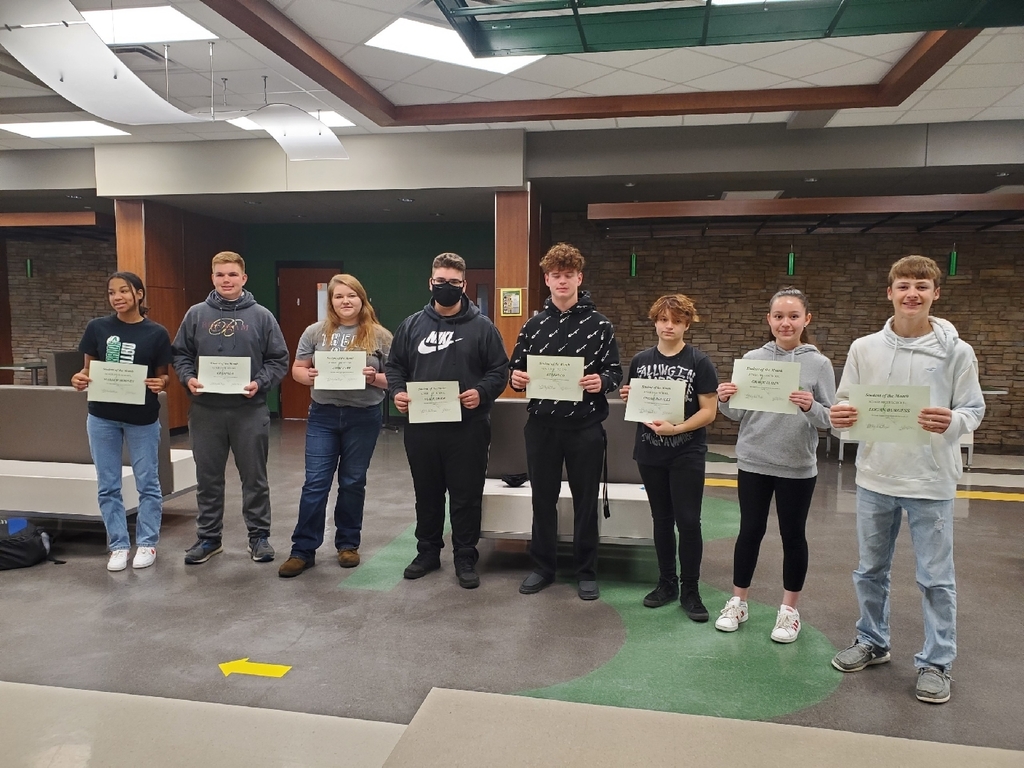 ⚾️⚾️Adair Baseball⚾️⚾️ Monday 4/26 MS Verdigris Away 5:00 * final MS game HS Verdigris Home 5:00 Tuesday 4/27 HS Sperry Away 5:00 Thursday 4/29 HS Berryhill Home 5:00

AHS Baseball vs Kansas for Tuesday 4/20 MOVED to Wednesday 4/21 4:00

Baseball gear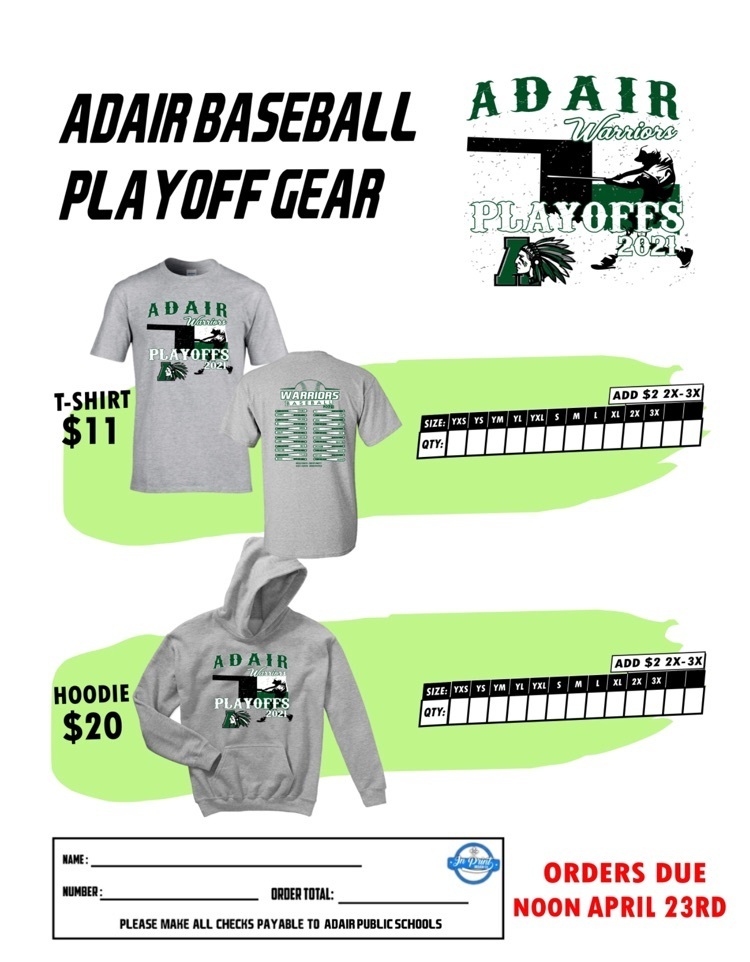 🏃‍♀️🏃🏼 AHS & AMS TRACK Chelsea track meet moved to Wednesday 4/21

AMS BASEBALL AT KANSAS RAINED OUT 4-16-21

HS baseball at Collinsville today is RAINED OUT 4/16/21

Sports banquet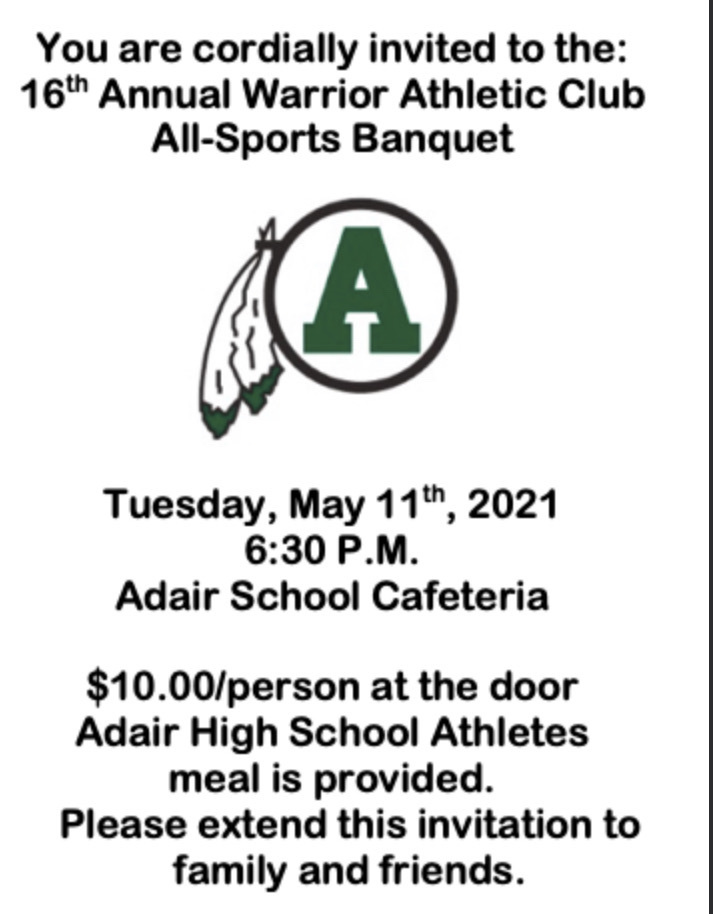 AHSBaseball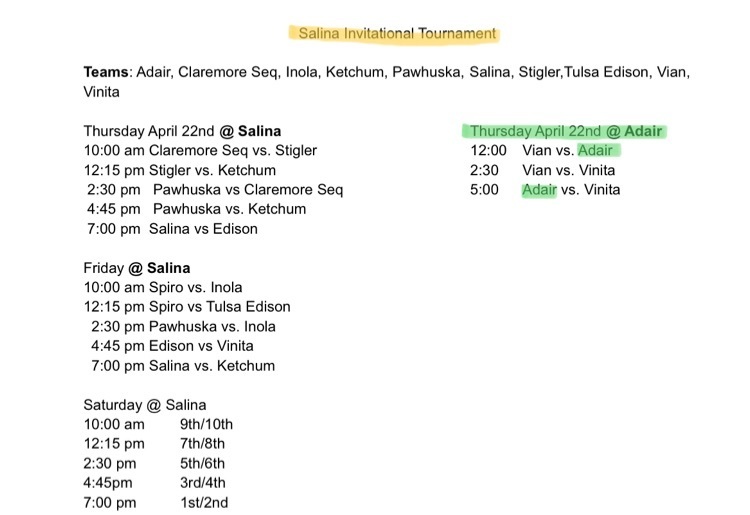 Important End of Year Dates!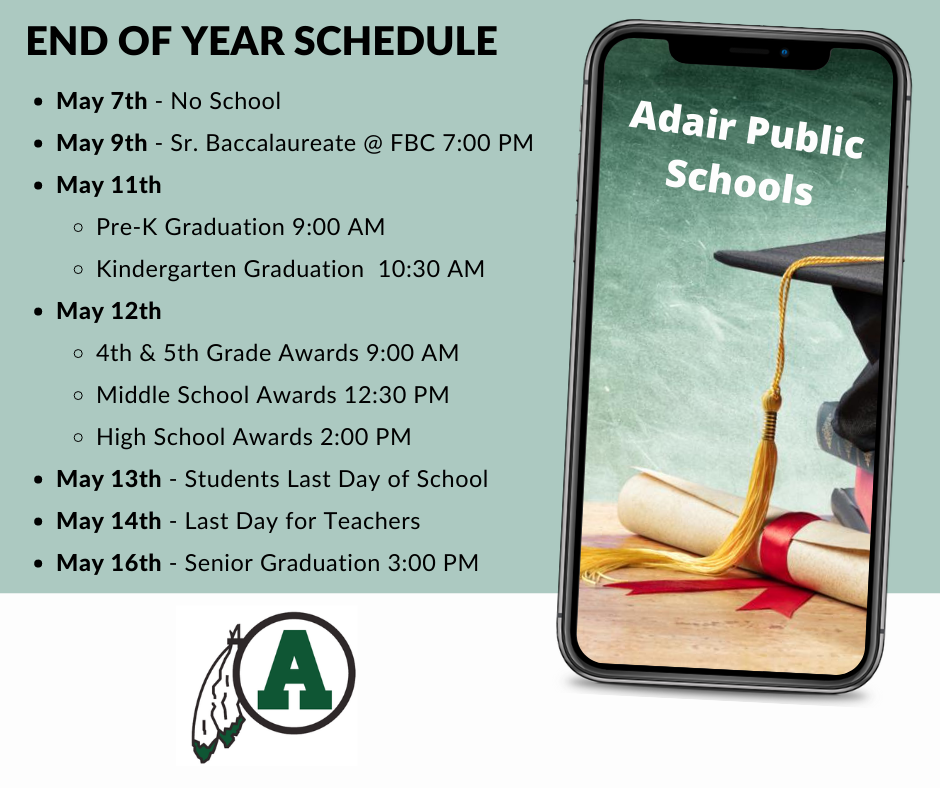 ADAIR BASEBALL April 12-16 ⚾️Monday HS vs Okmulgee Home 5:00 Varsity 7 ⚾️Tuesday MS vs Chouteau Home 4:30 5-5 HS vs Okmulgee Away 5:00 Varsity 7 ⚾️Thursday HS vs Lincoln Christian Home 5:00 Varsity 7 ⚾️Friday MS vs Kansas Away 5:00 5-5 HS @ Collinsville 3:30 & 6:00 Varsity 7's

Adair HS and MS Guard competed in the WPGO East Side State Championship, April 3. Both groups received a superior rating and the HS Guard finished in 2nd place...State Runner-Up..way to go Guard!!!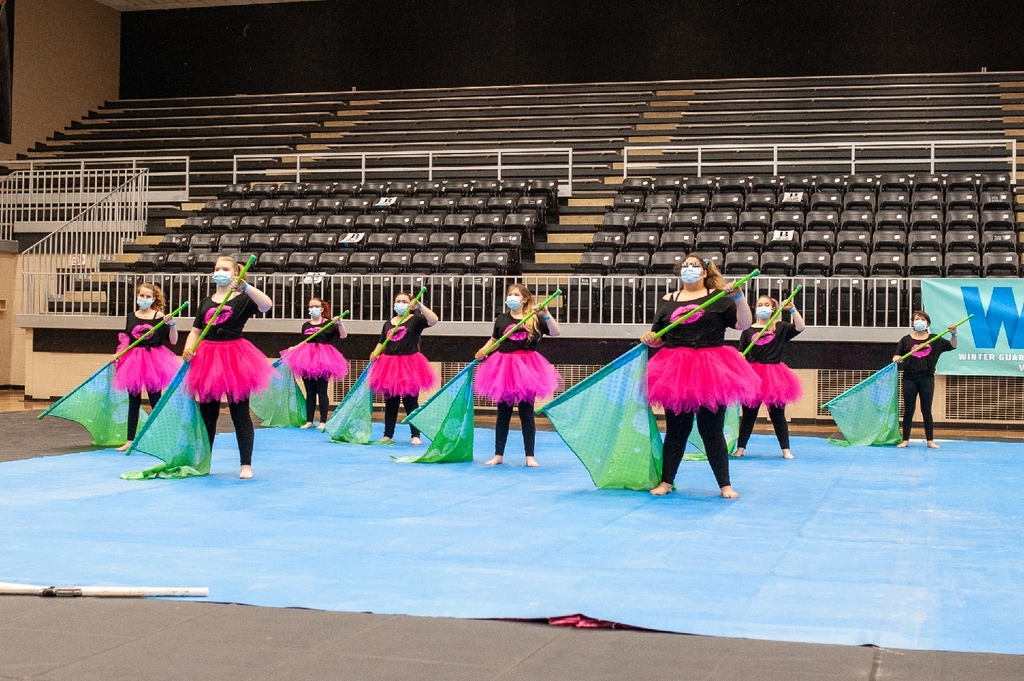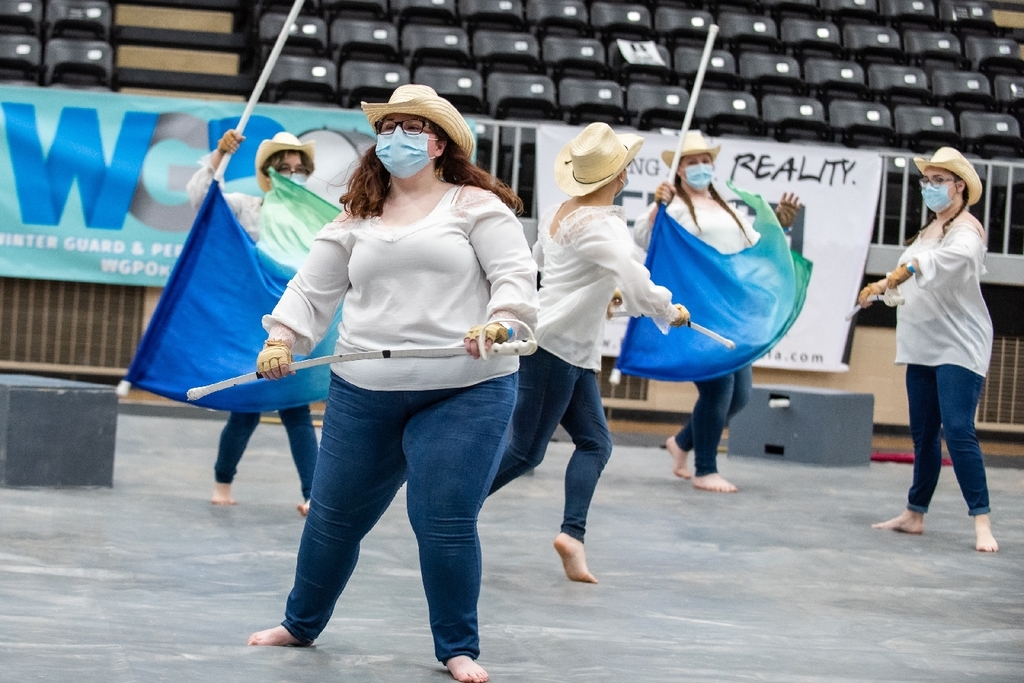 AHS BASEBALL RAIN OUT TODAY 4-10-21

AMS BASEBALL GAMES FOR TODAY 4/9/21 CANCELLED

⚾️Adair Baseball⚾️ Schedule change for Friday 4/9 HS games cancelled MS games now @ Adair 4:30 start

March Students of the Month Seniors Atleigh Branham Tate Dixon Juniors Kylie Burgess Braden Wisdom Sophomores Roxanne Malchow Zane Rampey Freshmen Misty Mooney Caden Nichols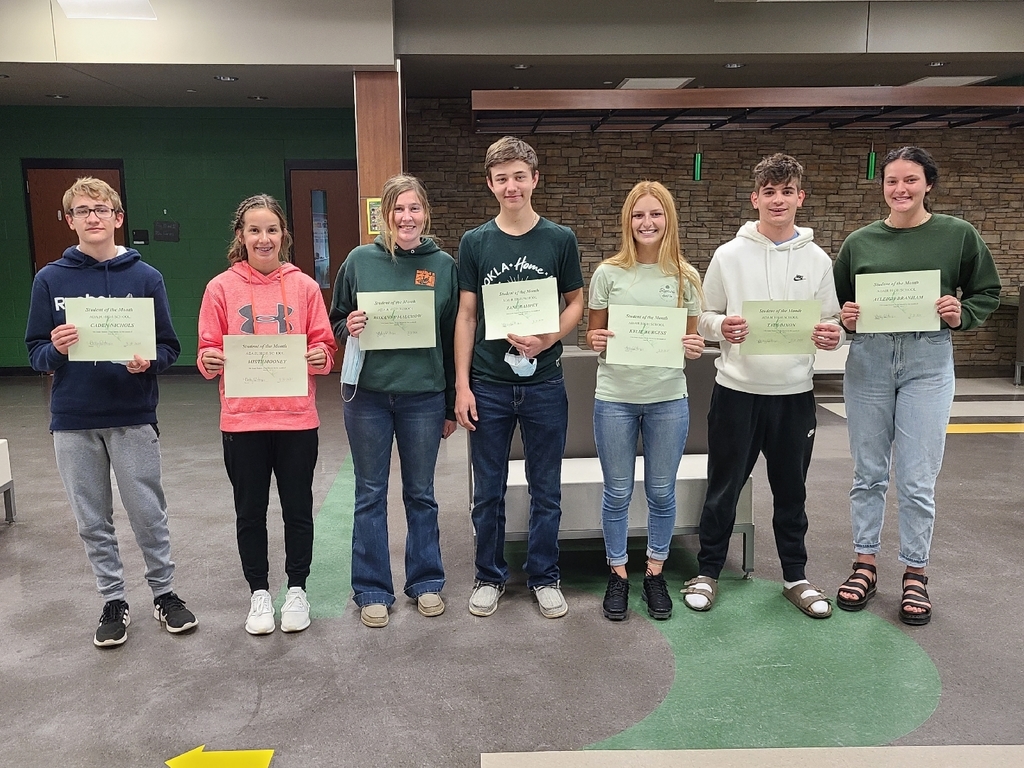 AHS Baseball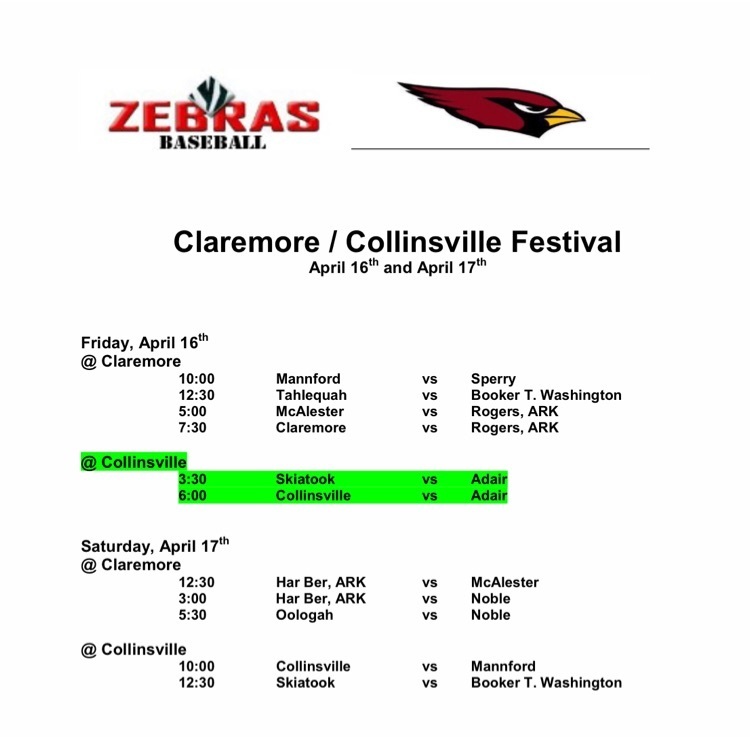 Time Change Inola @ Adair Saturday 4/10 10:00 am start

Adair baseball for Monday April 5 CANCELLED

AHS Tourney